From Quarterback to Tight End, the Road 'Less Taken' by Gators Superstar Kyle Pitts
Published 04/22/2021, 8:18 PM EDT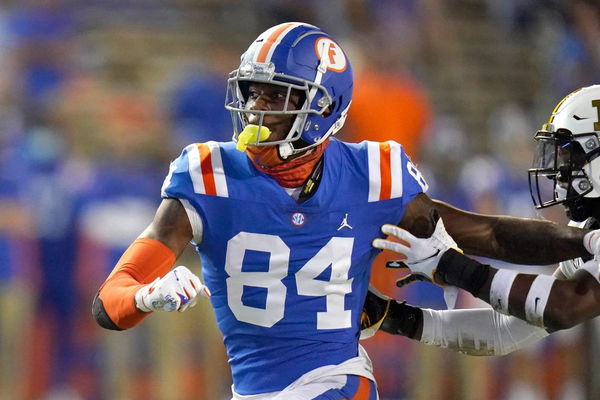 ---
---
The 2021 NFL Draft boasts of some ridiculous talent, and rightly so. There are a number of young quarterbacks up for grabs along with few highly regarded offensive talents. One of them is University of Florida superstar, Kyle Pitts.
ADVERTISEMENT
Article continues below this ad
The Florida Gators tight end made headlines all throughout 2020 with some dazzling attacking displays. Pitts concluded his final NCAA season with 770 receiving yards and 12 receiving TDs playing alongside quarterback Kyle Trask.
He was awarded the John Mackey Award (established in 2000) last year. The annual prize is handed out to college football's top tight end in a particular season.
ADVERTISEMENT
Article continues below this ad
But not so long ago, Pitts was struggling to get his football career on track during his early high school days. Why? Well, because he was trying to make it big as a quarterback.
Read further to see how a lanky young kid from Philadelphia will soon be the NFL's new golden tight end.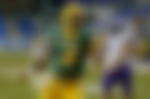 Kyle Pitts college career hints at a bright future in the NFL
During his 3-year stay in Florida, Kyle Pitts registered 1,492 receiving yards with 18 receiving TDs on 100 receptions. He featured in 24 games for the Florida Gators.
He made the All-SEC team on 2 occasions (2019, 2020). But things could have been much different for the youngster if it weren't for a major change during his senior year in high school.
During his teenage years at Archbishop Wood Catholic High School, Pitts was being trained to play at quarterback. Due to his lean built and tall stature, his high school coach believed he was the perfect fit for it. However, Kyle struggled to make his mark in that position.
It was clear after sophomore year that he needed a change in order to further boost his shot at making it to a Division I college.
"I didn't really like it at all. I asked them could I like try to go tight end. He said, 'OK, well, get in a three-point stance.' I did that and then he said, 'You'll never make it.' So that's when I came here, and I'm showing now that I can make it at tight end," Pitts said in an earlier interview.
ADVERTISEMENT
Article continues below this ad
Now, almost 4 years after that decision, Pitts is being touted to be the highest tight end ever taken in an NFL Draft. He is expected to be the first non-QB to be drafted this year.
He continues to be linked with potential moves to the likes of Atlanta Falcons, Cincinnati Bengals, Carolina Panthers, and even the Dallas Cowboys. However, Jerry Jones will be aware that defensive reinforcement is a priority for his team this year.
ADVERTISEMENT
Article continues below this ad
It will be interesting to see where this young man eventually lands. Can he surpass the numbers put up by George Kittle and Travis Kelce in recent years? Tell us what you think in the comments below.