From Rehab to Pro Bowl- Raiders MVP Maxx Crosby Details his Inspirational NFL Journey
Published 12/21/2021, 11:06 AM EST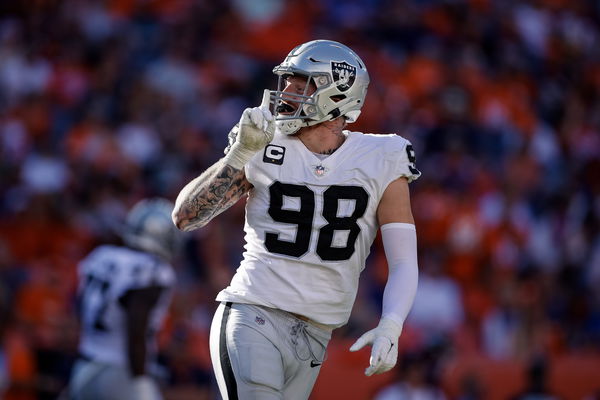 ---
---
After three years of leading the Las Vegas Raiders, captain Maxx Crosby has become a Pro Bowler. The ride to greatness hasn't been easy for the 24-year-old from Eastern Michigan. He had a rough climb to the top. Being a Pro Bowler means a lot to any NFL player, but it is very special to Crosby. After learning that he won the honor, the defensive end became very emotional. 
ADVERTISEMENT
Article continues below this ad
Maxx Crosby talks about his Pro Bowl nod
"It brought back memories," said the Raiders captain with tears in his eyes. "I'm going to get emotional. I was in rehab almost two years ago, and now I'm in a Pro Bowl. It's just a blessing, man. I show up, and I try to be the best teammate every day and show my guys that I care. That s*it just hit home. It was special." Crosby is blessed for even being able to play. Being in the Pro Bowl is an honor for the defensive end. 
ADVERTISEMENT
Article continues below this ad
"It makes my family proud, my girl. Everybody around me is calling, blowing up my phone. I'm crying like a baby because I know I've worked so hard, and it's starting to pay off." The support of his family and everyone around him has been very significant to Maxx. He has made everyone proud.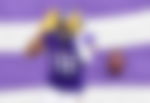 Maxx Crosby then addressed the Raiders' head coach Rod Marinelli "I've got to say something about him because he pushes me every day," said Crosby. "Pushes me every day to be the best player I can be. I want to kill him sometimes. He wants to kill me, but he just wants to see the best for me. He knows what I want. I want to be the best in the league, and he pushes me to be that guy every day."
ADVERTISEMENT
Article continues below this ad
Maxx Crosby's inspirational story
Crosby was drafted by (then) Oakland Raiders in the 2019 NFL draft. He was the 106th overall pick in the fourth round. He made his debut against the Denver Broncos in Week 1. Maxx made six tackles in his first match. In March 2020, Maxx Crosby was checked into rehab for alcohol abuse.
ADVERTISEMENT
Article continues below this ad
He was at the lowest point of his life. Then he bounced back stronger than ever. Crosby fought his demons and came out on top. He became one of the best defensive players in the league. This season, he recorded 25 quarterback hits, 39 tackles, and 5.0 sacks. Maxx deserves the Pro Bowl.