From Winning Another Super Bowl to Taking On House Chores, Tom Brady Talks About Life in the Offseason
Published 03/06/2021, 7:03 AM EST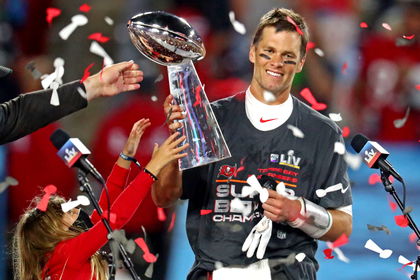 ---
---
With another Super Bowl win, Tom Brady further cemented his position as the GOAT to ever play in the NFL. Winning Super Bowl LV with the Tampa Bay Buccaneers, Tom Brady claimed Super Bowl ring#7. A historic first in the league. 
ADVERTISEMENT
Article continues below this ad
And now, with the 2020 season done and dusted, Tom Brady is expected to be away from the field for some time now. But his time away from gridiron football won't be one spent idle.
Returning home to his wife and three kids, Tom Brady talked about how life is in the offseason, and how getting used to the dishwasher is a task in itself.
ADVERTISEMENT
Article continues below this ad
Chores galore for Tom Brady in the offseason
While talking to talk show host James Corden during 'The Late Late Show', Brady talked about how life in the offseason with his wife Gisele Bündchen comes with multiple responsibilities.
"I think that there's definitely part of that where she (Bündchen) says, 'Okay, your turn. You got breakfast this morning. You've got these different things that I've been doing for the last six months while you've been playing football," said Brady.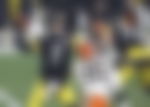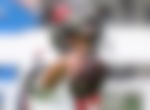 The quarterback appreciated his wife's support and even called her his best supporter. "She's been the best supporter. She's just been amazing," he said.
Switching from the football season to household chores is a tough task. And it's definitely something Brady is still getting used to.
"I think for me, it's like, it's just a whole different life. So there's this in-season mode, up early, football, you know, and then all of a sudden, that's just literally stopped. So, you know, I'm just getting reacquainted with the dishwasher," Brady said. 
Brady fired up for more success
The offseason will provide Tom Brady and the Tampa Bay Buccaneers to rest and reassess before heading taking on the new season head-on. And even after playing for over two decades and winning seven Super Bowl rings in the process, Brady is rearing to go for more.
ADVERTISEMENT
Article continues below this ad
Age has never been a problem for the evergreen quarterback who recently said that he sees himself playing till the age of 45. Now 43, this means that Tom Brady is set to be around for at least two more seasons. Brady's performances in fact have even prompted the Buccaneers to hold contract extension talks with the QB. So with Brady being around for at least two more seasons, do you think he can win Super Bowl ring#8?
ADVERTISEMENT
Article continues below this ad