Frustration Builds for Aaron Rodgers as Young Green Bay WRs Are Struggling in Training Camp: "Lot of Bad Rout Decisions, Running the Wrong Route"
Published 08/17/2022, 9:30 AM EDT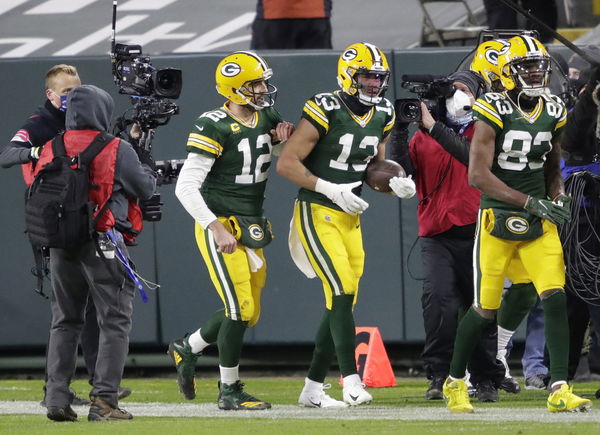 Aaron Rodgers is beginning a new era that lacks his top WR in the mix. After Davante Adams took off to Vegas, the Packers WR remains without his top target. Obviously, it takes time to acclimate to the new WRs. But the inconsistency with the young corps scares Rodgers, and he laments about it.
ADVERTISEMENT
Article continues below this ad
The New Orleans Saints joined the Green Bay Packers for a joint practice on Tuesday. Fans who attended the collaborative courses saw the Packers' offensive line struggle to get up and running enough to satisfy the two-time defending MVP. The practice was full of penalties. It later led to QB Aaron Rodgers showcasing his frustration among the reporters after the training.
ADVERTISEMENT
Article continues below this ad
Rodgers mentions via ESPN, "The young guys, especially young receivers, we've got to be way more consistent. A lot of drops, a lot of bad route decisions, running the wrong route. We've got to get better in that area."
ESPN's Rob Demovsky notes that Aaron Rodgers was not mad over receivers like Sammy Watkins, Allen Lazard, or Randall Cobb. In fact, the QB has had praise for them in the past. It was towards fourth-round draw Romeo Doubs, who fumbled a pass against the Saints' defense during Tuesday's practice. Rodgers referred to it as his best drive of the day. Rodgers' list is likely to include second-year wideout, Amari Rodgers.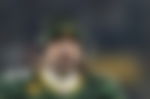 With Adams now in Sin City, the receiver has a big question mark as the Packers march into the 2022 season. Lazard can indeed be the team's first choice. Rookie Christian Watson is still recovering from offseason knee surgery and has yet to partake in 11-on-11 practices.
Will Packers explore free agency for Aaron Rodgers' next WR1?
ADVERTISEMENT
Article continues below this ad
The presence of Watkins, Lazard, and Cobb is inevitable. However, with Adams out and the young WRs lacking coherence, the chances of Green Bay scouting the free agents market remain imminent. Their options are limited. But to catch up with the Super Bowl, Rodgers might make the phone call and pull up a Tom Brady to recruit a top free agent WR, Odell Beckham Jr.
ADVERTISEMENT
Article continues below this ad
OBJ and his effectiveness for the Los Angeles Rams helped them clinch a Super Bowl win. The fans regard the WR as the best offensive athlete available, and it stands without question. As the playoffs come forth in the future, the Packers will need help at wideout. It could be Beckham's chance to emerge and play a leading role in the team's postseason run.
Watch This Story: Tom Brady Went to the Same High School As This Controversial MLB Hall of Famer Who Was Also a 14x All Star