Funded by Billionaire Owner Robert Kraft New England Patriots Start Off $225 Million Project For Revamping Gillette Stadium
Published 05/13/2022, 5:00 PM EDT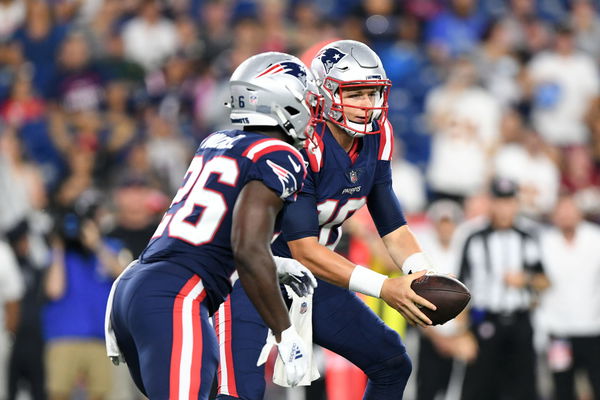 The New England Patriots are one of the most popular and successful franchises in the NFL. They are tied with the Pittsburgh Steelers for the most Super Bowl wins (6). Furthermore, they have a very large fan base worldwide, and largely it was due to Tom Brady.
Tom Brady won six Super Bowls with the Patriots and transformed them into a respectable franchise. However, a new era has already kickstarted for the franchise, as they have a new quarterback at their helm for their post-Brady era.
ADVERTISEMENT
Article continues below this ad
The New England Patriots owner Robert Kraft is also a well-reputed person in the NFL landscape. He has been an outstanding owner of the franchise, and the fan base truly loves and respects him. As per reports, he has announced a new proposal for some key additions to their stadium, 'The Gillette Stadium.'
The renovations will cost around $225 million, and all of it will be paid for by The Kraft Family. The Kraft Family is bearing all the cost of renovating their stadium, and as a result, they will gain more respect among the Patriots fans.
The key features that will be added after the renovation to the Gillette Stadium will be :
Largest outdoor HD stadium video board in the US.
75,000 sq ft of hospitality space.
Enhanced plaza, lighthouse.
The New England Patriots' stadium revamp means big business
The Patriots' division rival, the Buffalo Bills, are building a new stadium, but they will be using $850 million of public money to build their new $1.4 billion stadium. In comparison, the Patriots owner Robert Kraft is bearing all the cost for the renovation of the stadium, and it will be a big statement made from him.
The renovation of a stadium is a lengthy process, but it will be beneficial for the franchise. The revenue will get increased substantially, and it will help Robert Kraft from a business point of view.
ADVERTISEMENT
Article continues below this ad
The new NFL season is about four months away. However, the excitement in the air is already there. The Patriots fans are very excited for the next season, as it will be the second season of their quarterback Mac Jones.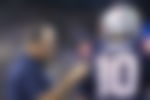 Usually, quarterbacks take a massive leap in their second in the league. Moreover, he took them to the playoffs as well last year. As a result, the Patriots' fans have high expectations from Mac Jones.
ADVERTISEMENT
Article continues below this ad
With Tom Brady gone, many think that Mac Jones will be the franchise quarterback for the Patriots. Moreover, Bill Belichick is likely to use him in a similar way as he used Tom Brady. It will be interesting to see how the former Alabama quarterback will fair out in his sophomore year in the NFL.
Watch This Story: Tom Brady vs Aaron Rodgers, Patrick Mahomes vs Josh Allen: Top 5 Must Watch Matchups of the NFL 2022 Regular Season