Future Dallas Cowboys Legend Trevon Diggs' 5-Year-Old Son Once Told League Leader In Interceptions to 'Believe In Yourself'
Published 06/20/2022, 9:00 AM EDT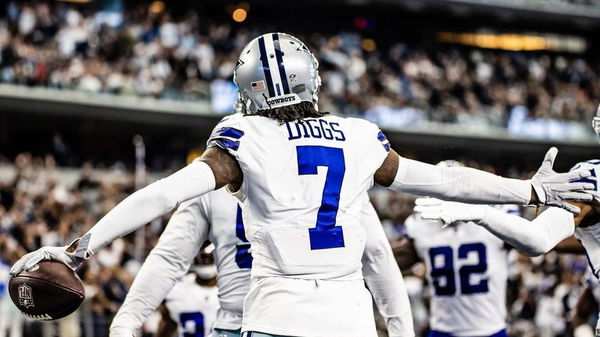 Trevon Diggs has a prolific supporter in the stands. His son Aaiden Diggs has become the talk of the town among fans. Moreover, a video surfaced where he is seen cheering with words of encouragement for his father. Additionally, Diggs' son cheered in support of him by asking the athlete to believe in himself. He had a whole lot of things to say for the Cowboys' CB.
In a clip posted by the NFL, Aaiden is seen saying, "My dad's named Trevon." He adds, "Alright Tre, believe in yourself; Make sure you do good; Break those ankles; What a nice play that was by Diggs; We are trying to make the money. We want the money." 
ADVERTISEMENT
Article continues below this ad
Aaiden is his father's biggest fan. This is not the first time his 4-year-old son has been seen offering his support to the future Dallas Cowboys legend. In addition, Aaiden often requests his father to end games with a touchdown and interception.
How did Trevon Diggs promise his son to end games in TDs and INTs and what has been his record in the last season?
In a bid to keep the promise Trevon Diggs made to his son, in late September 2021; he finished a game in the way he promised his son. "Tre" said, "He was like, I want you to get an interception and a touchdown. I kept my promise."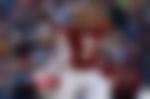 Consequently, he also became the league leader in interceptions in the NFL 2021 season. Diggs recorded the most number of picks by a player in one season. He clocked 11-picks for the Dallas Cowboys and got crowned as the league leader. He also earned the record of having the joint highest number of interceptions in Cowboys' history. Earlier, Everson Walls registered 11-picks for the Cowboys in 1981.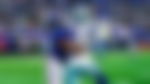 ADVERTISEMENT
Article continues below this ad
With this, Trevon Diggs became worthy of all the praise as a CB. As the next season approaches, the Cowboys' CB would be hoping to continue his run to become a league lead in interceptions and break his previous records. All in all, he has all the support he needs from his 4-year-old son, Aaiden Diggs.
ADVERTISEMENT
Article continues below this ad
Watch This Story: Nfl announces nfc 2022 pro-bowl rosters- Trevon Diggs, Jalen Ramsey, and more