Kansas City Chiefs DE On Making a Play On Patrick Mahomes During Minicamp: 'I'll Never Come Close to Him'
Published 06/16/2022, 9:40 AM EDT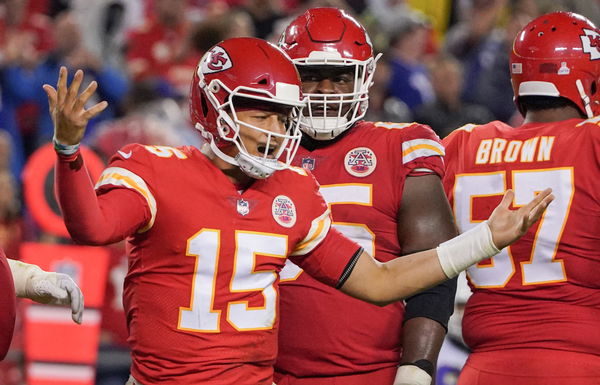 Kansas City Chiefs started their offseason minicamps on 14 June 2022. The minicamps are somewhat similar to the OTAs that are organized by the team. But, the difference is that minicamps are compulsory for every player to attend, while the OTAs are not. 
In the ongoing Chiefs minicamp, one rookie defensive end player is in the news as he is practicing his game with star QB Patrick Mahomes. Chief's DE George Karlaftis has been excited and eagerly waiting to show his talent in the game.
ADVERTISEMENT
Article continues below this ad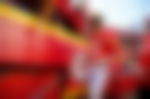 Since the minicamps have started, Karlaftis has been practicing relentlessly. On the first day itself, he was so pumped up that the head coach of the Chiefs, Andy Reid, had to talk to the Chiefs' DL coach Joe Cullen. Reid asked Cullen to tell the rookie DE to slow down a bit in the practice sessions. 
Karlaftis was asked in a press conference about the practice sessions with the Kansas City Chiefs QB Patrick Mahomes. Karlaftis responded by saying, "I'll never come close in practice to Patrick Mahomes. Yeah, I'll never come close to him."
On the first day of the minicamps, Karlaftis found an opportunity to sack Patrick Mahomes by coming around from the left end. Although it was not an actual sack, there is no live contact allowed during this phase of the offseason. 
ADVERTISEMENT
Article continues below this ad
Kansas City Chiefs DE George Karlaftis wants to practice his defensive game with the best offensive competition
Well, Chiefs DE is quite aware that during the minicamps there is a rule of non-contact play, so sacking Mahomes was never really an option. Also, Karlaftis is showing his skills and taking full advantage of the practice sessions.
Karlaftis said, "Those guys are so great on offense. Facing the best competition in practice is going to bring the best out of you. I think it's going to benefit the whole defense."
ADVERTISEMENT
Article continues below this ad
Chiefs DE George Karlaftis is looking forward to upgrading his skills by working out with the best quarterbacks in the league. Moreover, he says playing with the best quarterback will help in improving his defensive game. He says even other defensive players should do the same for a better understanding of the game.
Watch This Story- Colin Kaepernick Donated His Sneaker Collection in Epic Show Of Kindness to Help the Homeless