"George Kittle Would Report on Time Even Without a New Deal" – Reports Insider
Published 07/02/2020, 8:34 PM EDT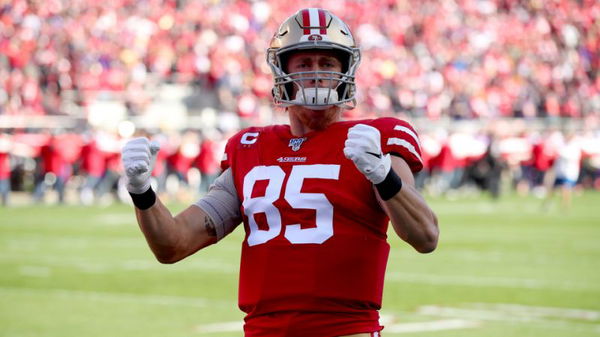 ---
---
San Francisco 49ers' tight end George Kittle hasn't yet received a contract extension. And the NFL fraternity is curious about what's waiting in the bag for the 26-years old. Kittle is about to enter his final rookie season, at the end of which his $2.69 million-contract would expire. If his deal isn't extended, eventually Kittle would end up being a free agent when the upcoming season ends in 2021.
ADVERTISEMENT
Article continues below this ad
However, that isn't seeming to happen anytime soon. Rumors have it, San Francisco 49ers are looking forward to offering George Kittle a long-term deal. In the process, he might just become the highest-paid tight end in the NFL's history. Speculations claim the new long-term contract for George Kittle might fetch him as high as $20 million worth of annual salary. But how far is that amount viable?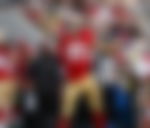 ADVERTISEMENT
Article continues below this ad
George Kittle: All Set to become NFL's Top-Paid Tight End?
As we speak, Austin Hooper and Hunter Henry are currently the two highest-paid tight ends in the NFL. Each of these athletes earns in the range of $10.5 million per year. Earlier this year, Hooper signed a four-year contract with the Cleveland Browns, worth a $42 million.
Although the estimated value for Kittle's would be salary is nearly double of Hooper's annual wage, Matt Barrows of the Athletic claims that because of the financial implications caused by the coronavirus pandemic, the two-time Pro Bowler's real salary could end up being a far cry from the rumored $20 million paycheck.
Barrows wrote, "I recently spoke with someone in the know who said he thought Kittle ultimately would land a contract worth $13 million a year. That's not the spectacular deal some were envisioning for the 49ers' indispensable man, but it would still set the pace for all tight ends."
ADVERTISEMENT
Article continues below this ad
But what if the 49ers don't extend his contract? In that case, will Kittle choose to leave his first NFL club? Well, Barrows doesn't feel so. He wrote, "That's just not who Kittle is. He's been taking part in all of the Zoom classroom sessions this offseason. He was on hand for the workouts in Nashville. My guess — and it's just a guess — is that he'd report on time even without a new deal. But it would be much better for everyone involved if there was one in place."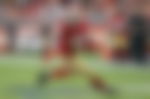 A Deal So Highly Anticipated
ADVERTISEMENT
Article continues below this ad
Even San Francisco 49ers general manager John Lynch seems interested in the 26-year old. Back in May, while speaking to NBC Sports, Lynch had said, "George is certainly a priority. I don't anticipate — you never say never — but George is going to be Niner. We think too highly of him. I think he loves the (environment). We got to find the right deal and we'll continue working towards that. We're not going to put any timetable on that. We love everything about him. We love everything he brings to the Niners."
Kittle is not only one of the highly dangerous receiving threats, but also a spectacular blocker. Last season, San Francisco 49ers averaged 5 yards for every rushing attempt, thanks to Kittle's presence in the lineup. His contribution could be felt by the fact that the 49ers could manage to rush only 3.5 yards per attempt without the young tight end from the University of Iowa. These numbers speak for themselves and it's not hard to imagine why the Niners would love to secure Kittle for the long-term.