Gisele Bündchen's First Love Was Neither Tom Brady, Nor Her Supermodel Career: "If My Husband's First Love Is Football, Mine Is…."
Published 11/22/2022, 11:00 AM EST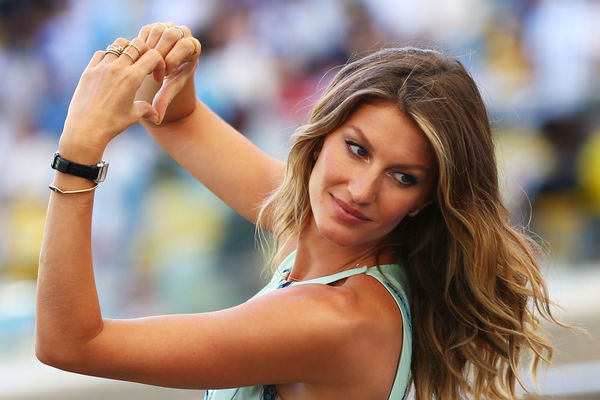 The heartthrob of the 2000s has many activities that she loves. Gisele Bündchen is fond of her career and, along with that, she has raved about how much she loved her now ex-husband in the past. But it is not TB12 or volleyball that the beautiful model loved the most in the world. In fact, it is something rich, dark, and mesmerizing.
The bronzed beauty wrote her New York Times best-selling memoir, Lessons: My Path to a Meaningful Life, to share the tidbits from her personal life. In her autobiography, Bündchen does not impose her habits on others. However, she wrote about how by doing certain things, she could attain peace. In the book, she also revealed her first love.
ADVERTISEMENT
Article continues below this ad
Gisele wrote, "If my husband's first love is football, mine is dark chocolate. I have chocolate every day, even if it's only a bite; and if I have PMS, it's going to be way more than a bite." The supermodel loves to snack on almonds and hummus with chopped-up celery, carrots, and cucumbers for dipping. However, nothing can make her as happy as bitter-sweet dark chocolate!
Gisele Bündchen returns to America after a tropical get-away
The former runway beauty went on a trip to Costa Rica with her two kids, Benjamin Rein and Vivian Lake, and their jiujitsu instructor, Joaquim Valente. On the weekend, Bündchen arrived at a New York City airport. This was the first time that she first appeared in the country since her visit to Costa Rica earlier this month. 
ADVERTISEMENT
Article continues below this ad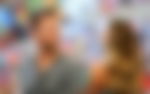 Gisele wore a dark leather jacket and big cargo pants. She wore chunky shades and had a patterned scarf around her neck. It was a comfortable off-duty look. Before heading to the airport, Tom Brady's ex-wife stopped by their Manhattan townhouse.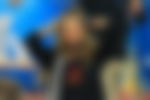 During the trip to Costa Rica, the rumored pair looked bright and lovely. Many want to know more about their relationship status since the MMA instructor and the former Victoria's Secret Model spent time together. A popular BJJ coach was so impressed by what Valente pulled, he jokingly said, "He's my hero! My hero now."
ADVERTISEMENT
Article continues below this ad
Watch This Story: Tom Brady Went to The Same High School As This Controversial MLB Hall of Famer Who Was Also A 14x All-Star
Edited By: Deepika Bhaduri