"Gisele Did It Better": Tom Brady's Smoking Hot Suitor Veronica Rajek Gets Heavily Trolled for Stealing Gisele Bündchen's Words to Console TB12 After Painful Playoff Exit
Published 01/18/2023, 9:30 AM EST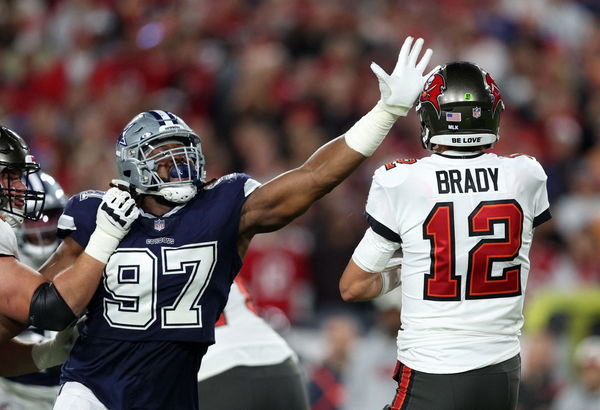 Tom Brady fell on the playoff hurdle against the Dallas Cowboys. And so, his wait for another Super Bowl ring still goes on. Moreover, TB12's recent admirer, Veronika Rajek, tried to send some words of support for the QB, which seemed to be completely backfired. Her choice of words gave the NFL world a déjà vu. Fans trolled Brady's smoking hot suitor for using Gisele Bündchen's words to console her ex-husband after the loss.
Brady and Bündchen divorced each other late last year after 13 years of marriage. And ever since then, fans have linked the legendary QB with Rajek due to her not so secret love for him.
NFL world trolls Veronika Rajek
ADVERTISEMENT
Article continues below this ad
After Tom Brady and the Tampa Bay Buccaneers crashed out of the Super Bowl contention on Monday, Veronika Rajek penned a note to console the QB. She posted it on her Instagram story to say that one person cannot play for all.
"I am just sorry. But one guy cannot play for everyone on the field. TB you did your best like always. But one piece of puzzle doesn't make a picture," the Brady-admirer wrote.
The NFL world quickly picked up similarities between her note and the words of Gisele Bündchen in similar situations in the past. And thus started the trolling game. Some fans said that Bündchen did it better, while a few asked everyone to move on. This fan knows what Bündchen would say to Rajek after this.
Another fan said it was better back when Bündchen used to say things like this.
That material worked better for Gisele. Back when Brady was still at or near his peak.

— Wodes (@PatWodes) January 17, 2023
Even for this fan, Brady's ex-wife did it better.
This fan compared Rajek to Brittany Mahomes.
Another fan wants everyone to forget Bündchen and move on.
Tom Brady and Veronika yes, forget Giselle if you can, move on, new woman helps anyway, any day, New coaches, new team, new beginning, surround yourself with people that can help you, people that matter, new team, new day, new origination

— Walter Johnson (@alberts04363363) January 17, 2023
For this fan, the quote comes straight from the playbook.
Whatever might be the case, Rajek might have written this as a fan. And Brady would certainly appreciate the sentiments after a painful playoff exit.
Tom Brady misses out on Super Bowl
ADVERTISEMENT
Article continues below this ad
Tom Brady and the Buccaneers fell to a dominant display by the Cowboys. The visitors dominated the game both defensively and offensively at the Raymond James Stadium. And in the end, they snapped out of a losing streak against Brady that was going on since the start of the QB's career.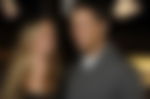 The Buccaneers QB did have better passing yardage than Dak Prescott, but the hosts failed in their running game. And Brady's own red zone interception didn't help the cause. The Cowboys won their first away playoff game in three decades.
ADVERTISEMENT
Article continues below this ad
Many fans, like Rajek, were heartbroken at this sight. But they hope that Brady comes back strong next year, wherever he might play.
WATCH THIS STORY: Two months after divorce Tom Brady's ex-wife Gisele Bundchen carves an independent woman identity- how?