Given Uncertainty Over Deshaun Watson, NFL Reporter Feels Houston Texans Could Pursue Alex Smith
Published 04/03/2021, 8:02 AM EDT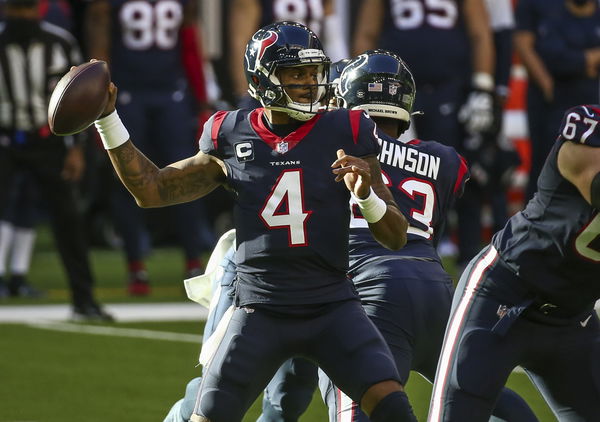 The Houston Texans have some sorting out to do. The franchise which was once considered Super Bowl hopefuls with talents such as JJ Watt, DeAndre Hopkins, and Deshaun Watson, find themselves struggling to hold on to their superstars.
ADVERTISEMENT
Article continues below this ad
Hopkins was the first to jump ship ahead of the 2020 season after being drafted to the Arizona Cardinals. Then JJ Watt followed suit. And now star QB Deshaun Watson, the one player the franchise is keen to hold on to, is also close to exiting.
The franchise though has been assertive about keeping Watson at Houston. But that too has hit a roadblock. Deshaun Watson has problems of his own off the field which could soon land him in a lot of trouble.
ADVERTISEMENT
Article continues below this ad
How the organization handles that remains to be seen, but as things stand, Deshaun Watson is still keen on leaving the franchise.
And one NFL reporter feels that there's one QB the Houston Texans could sign in case Watson isn't on the roster for long.
A veteran QB to replace Deshaun Watson
The Texans have brought in veteran QB Tyrod Taylor as back up for Watson. But one can't expect Taylor to take over as QB1 if Deshaun Watson is not playing.
This is why NFL reporter Tom Pelissero believes the Texans could bring in former WFT QB Alex Smith.
"If Watson is not a member of the Texans this fall, whether it is via a trade, a suspension or he simply doesn't show up because he still does not want to be in Houston, the Texans did sign another veteran quarterback, Tyrod Taylor.
But don't rule out the possibility that Houston also could pursue signing Alex Smith," Pelissero said.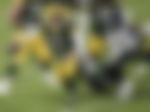 ADVERTISEMENT
Article continues below this ad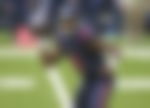 Smith has played a starter for the WFT back in 2020. And returning from a grueling injury, the QB showed he still has the chops to lead the offense.
"This would be a contingency plan of sorts for the Texans, in addition to having Tyrod Taylor," he added.
ADVERTISEMENT
Article continues below this ad
If Deshaun Watson does not suit for the franchise in 2021, who would be your pick to replace him as the starting quarterback for the Houston Texans?