'Go Break the Record Kid': JJ Watt Congratulates His Brother TJ Watt on His Rare NFL Feat
Published 01/05/2022, 12:20 AM EST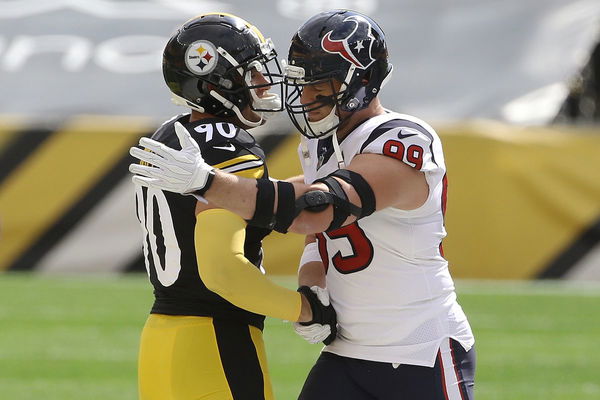 Arizona Cardinals DE JJ Watt motivated his brother TJ Watt to surpass Michael Strahan's record in the upcoming weeks. The current record holder and former Giants player, Strahan holds the record with 22.5 sacks in the 2001 NFL season. Watt to his credit recorded four sacks in the Steelers' 26-14 win over the Cleveland Browns. He currently stands at 21.5 sacks this season, one away from the NFL record for sacks in a single season.
Watt had an eventful game as he also ended up registering three tackles for loss and five QB hits. He was a constant defensive presence and troublesome to Browns QB Baker Mayfield, who is undergoing a torrid time. As a destroyer, Watt is really very happy with his performances.
ADVERTISEMENT
Article continues below this ad
On his current focus, he was quoted saying, "And now it's just trying to affect every game the best that I can. … It's been working for me. So I'm not really looking at goals like that anymore, just trying to be a game-wrecker." He also now is the 12th player since sacks were recorded to knockdown QBs at least 20 times in a single season, joining his big admirer.
Welcome to the 20+ sack club @_TJWatt!

(Only one person ever has done it twice. Imagine if it was your older brother and he bragged about it, that would suck.)

Go break the record kid.

— JJ Watt (@JJWatt) January 4, 2022
ADVERTISEMENT
Article continues below this ad
JJ Watt welcomes TJ to his realm
The only other player to record 20+ sacks is TJ's brother JJ Watt, who did it twice in 2012 and 2015. A 3-time DPOY, JJ will be a big motivator for TJ to kick on and create his own Watt legacy. Defense seems to be a forte for Watt family members in the NFL, with Derek Watt also a fullback for the Steelers. Despite missing two games and sitting out for a majority of the third because of injury, it seems inevitable.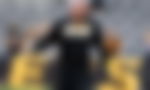 Watt joins Hall of Famer Reggie White and TJ as the only players since the stat became official in 1982 with 70-plus sacks over their first five NFL seasons. The last week of the regular season will see Watt face a Baltimore Ravens offense that has allowed 54 sacks this season. An opponent who seems perfectly softened up for Watt to hunt and surpass Strahan's record with some comfort.
ADVERTISEMENT
Article continues below this ad