'Go Jets!': Kansas City Chiefs Guard Says Goodbye to Franchise with Awkward Statement
Published 11/03/2021, 10:32 AM EDT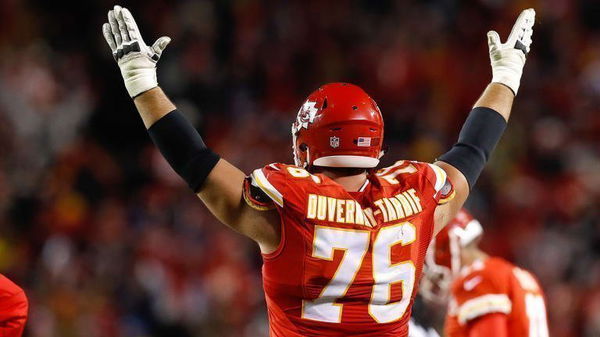 ---
---
The Super Bowl winning Kansas City Chiefs guard Laurent D. Tardif announced on Tuesday that he will move closer to home after getting signed by the New York Jets. The Canadian-born football player took to Twitter to issue his last statement in the most beautiful way possible, leaving a note to them.
Tardif thanked his fans, coaches, teammates and the franchise for all the memories, opportunities and titles won by them. The certified medical professional thanked coach Reid for his support to pursue medical school and pro football, making it possible for him to delve into two things he is most passionate about. 
Laurent D. Tardif parts ways with the Kansas City Chiefs
"Words cannot express how grateful I am to the Kansas City Chiefs organization. They made my dream come true by drafting me in 2014,"
wrote
Tardif humbly.
"Winning the Super Bowl in 2020 with this team will forever be one of my proudest moments."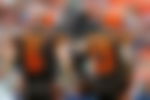 He goes on to appreciate the support and love he has received during his tenure with the Chiefs. And that they have always made the French-Canadian feel "right at home in the middle of the Midwest." Furthermore, he admired how the fans have been with him and his teammates through thick and thin and that saying goodbye to them was not an easy decision for him.
Tardif feels excited to start for the New York Jets
For his French-Canadian fans, he left a brief note in French, as he wrote [translated], " I am very grateful for your support over the past few years and thank you very much."
Tardif, on his way to New York, expresses how much excited he is to start a new chapter in his career. The former Chiefs' guard was traded with the Jets in exchange for the tight end Daniel Brown. Concluding his heartfelt message, the 30-year-old wrote, "Thank you to Joe Douglas and Coach Saleh for your trust in me. Go Jets!"