'Go to Detroit and Win a Super Bowl'- Kevin Hart Issues a Fresh Challenge to Tom Brady
Published 05/04/2021, 8:44 AM EDT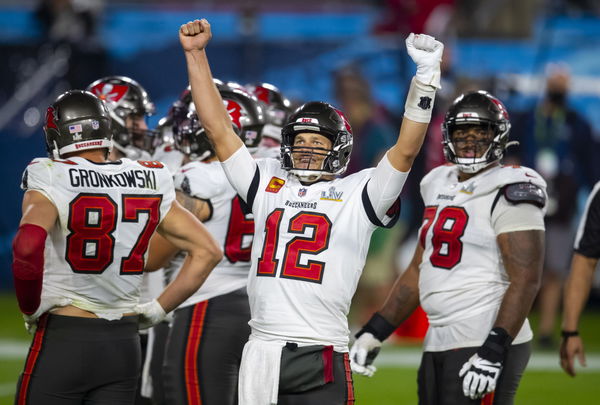 ---
---
If anyone doubted the greatness of Tom Brady, the last season should've dispelled those apprehensions. The quarterback won a historic 7th Super Bowl with the Tampa Bay Buccaneers in his first season with the franchise. 
ADVERTISEMENT
Article continues below this ad
Brady, who was drafted by the New England Patriots back in 2000, won 6 of his Super Bowl rings with the franchise. Alongside Head Coach Bill Belichick, the phenom established one of the greatest NFL dynasties of all time. 
But many still doubted Brady. People saw him as a system quarterback who could only excel if the circumstances were in his favor. Signing with the Tampa Bay Buccaneers ahead of the 2020 season, Brady had the chance to prove his doubters wrong. 
ADVERTISEMENT
Article continues below this ad
And that he did in emphatic fashion; however, Hollywood actor Kevin Hart feels the quarterback has one more challenge to overcome if he is to buy into the Tom Brady hype. 
Tom Brady given quite a task
The Tampa Bay Buccaneers quarterback and Kevin Hart together took part in the virtual NFL Draft-A-Thon in a bid to raise funds for COVID-affected communities.
Several stars and athletes including the likes of Mark Wahlberg and Deion Sanders joined the event. And amidst all the talk, Brady decided to have a bit of fun with Kevin Hart.   
READ MORE: Should Rookie Quarterback Justin Fields Start for Chicago Bears?
"I love that Kevin's here. We couldn't get The Rock, so Kevin got to show up," Brady joked. But Kevin Hart wasn't one to stay quiet.
Saying that he still remains a doubter, Hart challenged Brady to go to the Detroit Lions and win the franchise its first Super Bowl. 
"Tom, everybody's all on you with this Super Bowl hype. Do you want to make me a believer? Go to Detroit. Do it in Detroit. Go to Detroit and win a Super Bowl," Hart said.
"If you can do that, then I believe it Until then, it's a hoax. I'm not a believer. I'm not on the Brady train and I think Tampa rigged the whole thing," he added.
ADVERTISEMENT
Article continues below this ad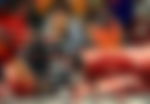 Brady, though, laughed it off, just as everyone else on the call did. Entering the 2021 NFL season Tom Brady has only one true competitor. And that is Brady himself.
The quarterback will be 44 by the time the next season rolls around, and he's already stated his goal for the upcoming season. Super Bowl #8 is all that's on Brady's mind.
ADVERTISEMENT
Article continues below this ad
READ MORE: 'The Brady Effect'- Tom Brady Helps Buccaneers Achieve Incredible Financial Success in First Season