"Go To Her": Tom Brady Asked to Remarry Gisele Bündchen after Disaster Strikes Him in Tampa Bay
Published 01/17/2023, 1:15 AM EST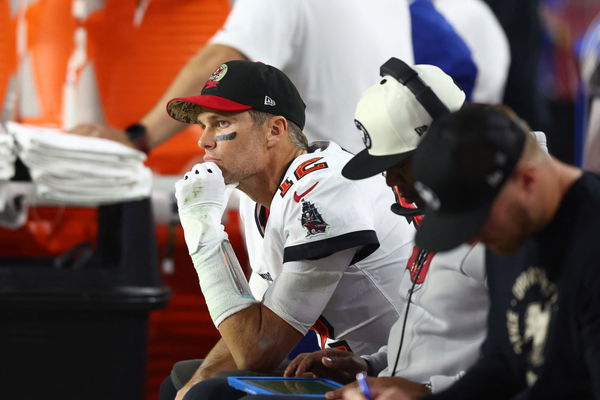 Tom Brady had to cut his retirement short earlier this year for a return to the Tampa Bay Buccaneers. However, injuries coming to ruin the party and finally losing some key players in both defense and offense spelled out a disaster for the team. Although the team finished on top of the NFC South division, they still had a losing record of 8-9. Only the most devoted fans actually believed that the team could go deep in the playoffs.
That did not happen. The Dallas Cowboys and Dak Prescott handled the pewter pirates in the wildcard round as calmly as they could. With a 14-31 score, Brady's season is finally over, and with nothing to show for it, fans have suggested that the QB should reconcile with his wife.
Fans ask Tom Brady to get back with Gisele Bündchen
ADVERTISEMENT
Article continues below this ad
Once he came back, it seems to start a rift between him and his wife, Gisele Bündchen, who was not entirely happy about the decision. The duo announced their divorce in October 2022. They have remained tight-lipped on this matter, and nobody knows exactly what went wrong, but many believe that the final nail in the coffin was TB12's sudden return to the league. Now, that the season is over, the 45-year-old is getting a lot of advice from the fans to go back to his ex-wife and reconcile.
Maybe it's not too late Tom go to her

— Anthony F. Irwin (@AnthonyIrwinLA) January 17, 2023
A fan even recommends that TB12 should become Lloyd Dobler for a night.
Another Twitter user also advised Brady to say sorry to Gisele and try to win her back after their amicable divorce.
Moreover, the disappointing season has some people questioning the life choices of the QB.
lol Tom Brady got divorced from Gisele for this

— Jordan Weissmann (@JHWeissmann) January 17, 2023
This person constructed a perfect rom-com climax for the NFL star. Only if the scripting was real.
If the NFL actually had script writers, Tom Brady would've retired in this game mid-drive after unexpectedly seeing Gisele on the sideline and they'd be at Disney World with their kids right now

— Nolan Bianchi (@nolanbianchi) January 17, 2023
Maybe it is finally the time, TB12 concedes to father time and calls his NFL career, that's what this fan thinks.
Well, the fans seemed to have made up their minds. Let's see how Brady will handle the loss.
TB12's future appears bleak
The 7 time Super Bowl champion looks like he is evaluating things on a season-to-season basis. The 45-year-old could very well return for another season, even though it might be for another team. After a failed preseason move to join the Miami Dolphins, Brady seems to have a couple of options as a free agent in 2023.
ADVERTISEMENT
Article continues below this ad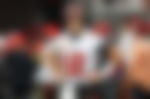 The recent favorite as a destination for the QB is none other than Sin City itself. The Las Vegas Raiders will be looking for a new QB after an ugly season with Derek Carr. Their HC, Josh McDaniels, has worked with Brady as his former offensive coordinator for New England Patriots.
ADVERTISEMENT
Article continues below this ad
With more time at on his hand now, the player can evaluate what his move should be for this offseason, many will be waiting for his words.
Watch this story: Truth vs Hype: Will Tom Brady join the Dolphins in 2023?