'Goal Obviously is to Get Paid'- Buccaneers Chris Godwin Talks About Free Agency
Published 02/23/2021, 3:09 PM EST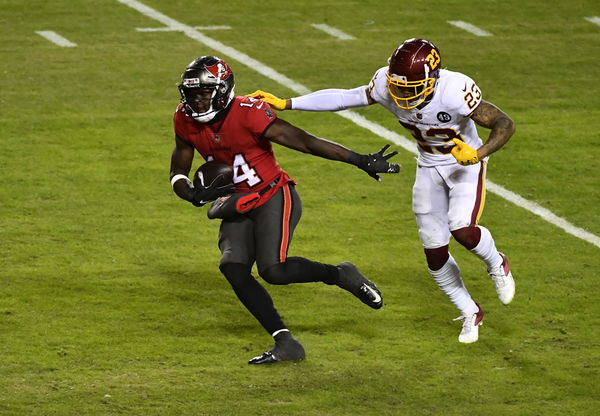 ---
---
After winning Super Bowl LV, Tampa Bay Buccaneers wide receiver Chris Godwin has an uncertain future lying ahead of him. With his rookie contract running out, the Buccaneers wide receiver's future with the organization remains up in the air.   
ADVERTISEMENT
Article continues below this ad
As things stand, free agency awaits Godwin in 2021. But given the stellar performances he put on for the Buccaneers in their run to the Super Bowl, he won't remain a free agent for long.
Godwin is due a contract bump, one which he rightfully deserves. But while the young Buc is looking to make some money, he doesn't want it to influence his long-term decision-making.
ADVERTISEMENT
Article continues below this ad
Money not the motivator for Chris Godwin
During a segment of the Pat McAfee Show, Godwin explained how he isn't going to let money be the main driver behind his next step.
"The goal obviously is to get paid… (but) I'm not going to put myself in a situation where I'm going to be miserable for some years to come just for a couple extra dollars," said Godwin.
Drafted back in 2017, Godwin has become an integral part of the Buccaneers franchise. In 2020, he registered 840 receiving yards and even got 7 touchdowns.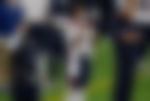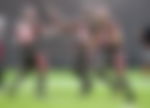 And now, with the Buccaneers winning the Super Bowl, winning is something that the wider receiver wishes to make a habit. "My happiness is paramount in all of this. And part of that happiness is winning," he added.
A possible franchise tag looms for Godwin
Godwin made it clear that a long-term deal would be ideal under the current circumstances. But if the Buccaneers wished to place the Franchise Tag on him for 2021, it's something he'd be willing to work with.
"An extension would be ideal. But at the end of the day if the Franchise Tag is what happens that's what I got to do. Then we'll revisit later. I want to be in Tampa but at the end of the day I want to get paid too," Godwin said.
ADVERTISEMENT
Article continues below this ad
When talking about his intentions about sticking with the Buccaneers, Godwin said that Tampa is where he'd love to be in 2021.
"I want to be here, I love the guys on the team… I think we got something special. But, at the same time, you got to consider all the possibilities out there. Consider doing what's best for you and your family," he added. 
ADVERTISEMENT
Article continues below this ad
Reports suggest that the Buccaneers are going to place the Franchise Tag on the WR for 2021. How that plays out though, only time will tell.