"Going to use him as much as possible" – Chris Godwin On Playing Alongside Tom Brady
Published 08/16/2020, 8:00 PM EDT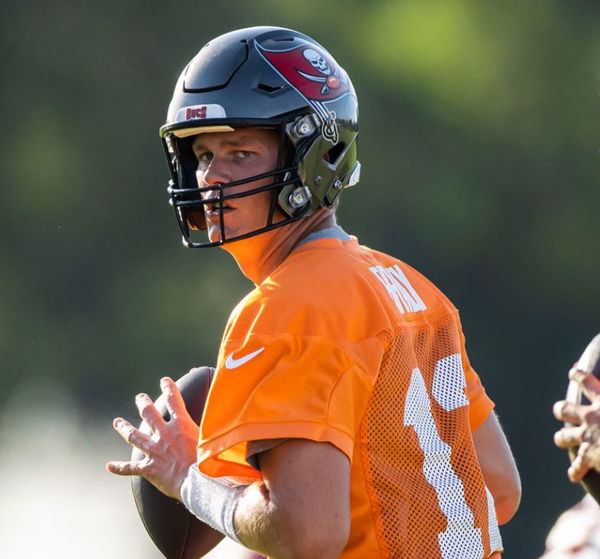 ---
---
Tom Brady caused massive chaos when he decided to leave New England and move to Florida. Brady ended his 20-year association with New England Patriots and signed a two-year deal with Tampa Bay Buccaneers. Brady stands to make north of $55 million over the next two years.
ADVERTISEMENT
Article continues below this ad
But we all know it's not about the money for the six-time Super Bowl champion. 'The Comeback Kid' is looking to make one last play in the twilight of his career. Despite his individual greatness, Brady is well aware that he cannot win another Super Bowl without some help from his teammates.
Here's what promising Bucs wide receiver – Chris Godwin – had to say about his superstar teammate.
ADVERTISEMENT
Article continues below this ad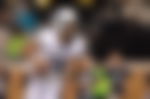 Chris Godwin looking forward to learning as much as possible from Tom Brady
While speaking to the team's official website, Chris Godwin spoke about the prospect of playing with three-time NFL MVP Tom Brady.
"I mean, I think that, you know from the beginning, uh just trying to figure out ways to work through this pandemic. I guess starting to build our chemistry. It was really challenging at the beginning because we really couldn't get together.
"But when we were able to start getting together and get a feel for the types of things that he (Tom Brady) is looking for and the types of things that we are looking for as receivers, we probably realized that it's not going to be that challenging in terms of like how much time we will need because he's such a smart guy and you know we have so many smart players here that are talented…as far as me personally, I think that he can help me a lot," Godwin said in the interview.
I'll be like a sponge next to him, says Tampa Bay wide receiver
ADVERTISEMENT
Article continues below this ad
Under the tutelage of Brady, Godwin will hope to learn as much as he can in the next two years.
"There's so much more football that I can learn that I'm excited to learn about and I'm gonna use him as much as possible to learn all those things. I'm trying to be a sponge with all this information, with all this knowledge that he has and just try to take my game to the next level. I feel if I don't do that then it'll be a waste of his time," Godwin added.
The likes of Rob Gronkowski, OJ Howard, and Mike Evans will all prove worthy weapons for Brady this season. Bruce Arians will hope that Brady's quality will rub on to the young offensive starters around him as well. At 43, can Brady break his own record and become the oldest NFL quarterback to win a Super Bowl ring?
ADVERTISEMENT
Article continues below this ad