'Good Kick in the You Know Where' – Aaron Rodgers Introspects After Humiliating Opening Day Loss to Saints
Published 09/13/2021, 12:09 PM EDT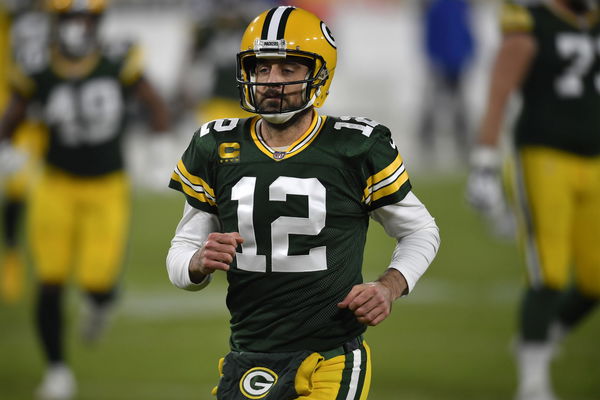 ---
---
Aaron Rodgers took a huge hit as Sunday Night football turned out to be a nightmare for the Green Bay Packers. Even though Rodgers sees great potential in the team, a 38-3 demolishing loss this early on in the season, devastated those who think the same.
ADVERTISEMENT
Article continues below this ad
Although, the quarterback believes that this was a much need lesson to get the players and the team in the right track. It's just week 1 and they have a long way to go. "This is a good kick in the you-know-where to hopefully get us going in the right direction," Rodgers said.
A succinct Aaron Rodgers: "We played bad. I played bad."

When asked if he would use the same words (e.g. "embarrassed") that LaFleir did, Rodgers said: "I will say it's one game." pic.twitter.com/CujhtCbGwO

— Rob Demovsky (@RobDemovsky) September 12, 2021
ADVERTISEMENT
Article continues below this ad
Demolition of Green Bay Packers
However, this was not the kind of outcome expected from a franchise that reached the NFC Championship Game in each of the last two seasons. With merely 133 passing yards, two interceptions and a 36.8 passer rating, the Sunday Night game saw a major roundabout in Rodgers' stat game.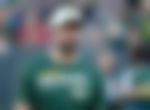 His passer rating plummeted to this low ever since Week 15 of 2014, and his passer yards total dropped this low since Week 8 of 2015, as per the NFL research. And if this wasn't enough, then Rodgers never saw a defeat with a margin as big as 35 points, ever in his whole career.
This isn't a stat line you see from Aaron Rodgers every day: 15-of-28 for 133 yards with no TDs and two INTs.

This isn't a statement you hear every day, either: "I played bad."

And no one on the Packers saw it coming.

The story from JAX here: https://t.co/v8JV7r9RVv

— Rob Demovsky (@RobDemovsky) September 13, 2021
"I think there's probably some of that," Rodgers said. "We probably felt like we were gonna go up and down the field on whoever they had out there and that obviously wasn't the case today. I give [Saints defensive coordinator] Dennis Allen a lot of credit. I think I've always thought he's a really good defensive mind. They had a good plan. It was to play a lot of two-shell and slow us down with the front. They did a good job of that."
Aaron Rodgers feels optimistic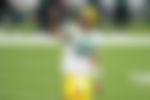 Even after a humiliating defeat in the very first game of the season, the veteran quarterback injects a sense of hope in his approach. He feels it was much needed for the team to hit rock bottom, as it will make them work harder and come back even stronger next time.
ADVERTISEMENT
Article continues below this ad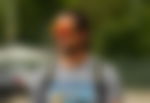 "They beat us. They played way better than us," Rodgers said. "We played bad. I played bad. Uncharacteristic of how we've practiced in training camp, obviously how I've played over the years. This is hopefully an outlier moving forward. We'll find out next week."
ADVERTISEMENT
Article continues below this ad
However, it should not be forgotten that last year Tampa Bay Buccaneers saw an equally humiliating defeat 38-3 by the Saints in the 9th week. Yet they went on to win the Super Bowl that very season. Aaron Rodgers feels that his team has the correct mindset, but it needed the right push in the right direction, which they got in their very first game.