"Got Fired on My Day Off": Eagles WR Devonta Smith Reacts to Mistake on Screen at Wells Fargo Center During Miami vs 76ers NBA Playoff Game
Published 05/09/2022, 2:30 PM EDT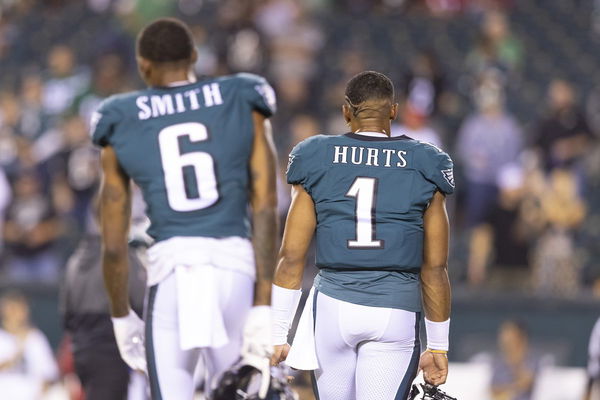 The Philadelphia 76ers faced the Miami Heat in game 4 of their ongoing series in the Eastern Conference Semi-Finals. Since the 76ers were playing at home, many familiar faces were in attendance. Among them was the rising star of the Eagles, Devonta Smith. The former Alabama receiver was there to support the home team in a crucial NBA playoffs game.
ADVERTISEMENT
Article continues below this ad
As Devonta Smith was being displayed on the video screen at the Wells Fargo Center, the message on the screen was somewhat misleading. Under Devonta's name, it was written 'Former Philadelphia Eagle.' This was quite a funny moment for everyone watching the game. It would be inappropriate to label Devonta as a 'Former Eagle' since he is one of the top players on the Eagles team.
ADVERTISEMENT
Article continues below this ad
However, Devonta, on his Twitter account, came up with an amusing reply to his photo on the video screen. He said, "Damn, got fired on my day off." 
The Philadelphia 76ers went on to win the game against the Miami Heat and didn't disappoint their young WR who came to see them. Game six will be played again in Philadelphia, with the series leveled up at 2-2. As a result, Devonta Smith might come to cheer his home team once again.
Devonta Smith gears up for an exciting season ahead with the Eagles
The Philadelphia Eagles made some big moves and acquisitions in the NFL Draft 2022. They made a big addition of a proven star in AJ Brown from the Titans. He'll be paired up with Devonta Smith to spearhead the Eagles' offense with their quarterback Jalen Hurts.
ADVERTISEMENT
Article continues below this ad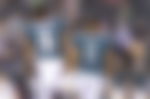 The Eagles made the playoffs last year, where they lost to the Buccaneers. However, losing to Tom Brady's team in the playoffs is very normal, but the young Philly team made large strides last year. Notably, Jalen Hurts had a decent season last year, and he cemented his place on the team.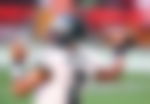 Since AJ Brown is Jalen's best friend, their chemistry is already there. It will be up to Jalen Hurts himself to utilize all these lethal weapons around him in the best way. Furthermore, the Eagles have put themselves into a good position to win their division ahead of the Cowboys. This will be an exciting season for the Eagles fans, as the trio of Devonta, AJ, and Jalen would look to terrorize the opposition's defense.
ADVERTISEMENT
Article continues below this ad
Watch This Story: Shannon Sharpe Tears Down Antonio Brown For Hating On Colin Kaepernick