GQ Once Compared 2017 Citizen Of The Year Colin Kaepernick to the All Time Greats Muhammad Ali And Jackie Robinson
Published 08/10/2022, 2:15 PM EDT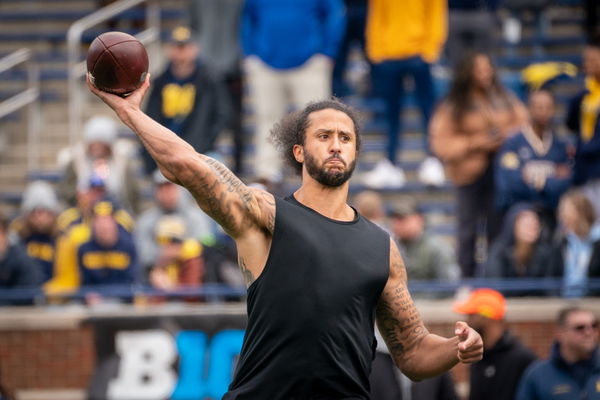 Colin Kaepernick revolutionized the sports world after doing something unprecedented on the field. It takes courage to stand up against the entire world and showcase your beliefs. Kaepernick did it in a way that garlanded him the GQ 2017 Citizen of the Year award. Moreover, GQ compared him with the all-time great Muhammad Ali and Jackie Robinson, therefore, drawing immense attention from the press.
GQ is extremely vocal in its support of the former San Francisco 49ers' QB. Kaepernick started protesting against the social and racial injustices in the United States by taking a knee during the national anthem. This gesture permeated a variety of sports around the world, starting a cultural movement of its own.
ADVERTISEMENT
Article continues below this ad
In addition, in an article posted by GQ, the magazine compares Kaepernick to the boxing legend Muhammad Ali for making a difference through sports. It said, "He's been vilified by millions and locked out of the NFL—all because he took a knee to protest police brutality."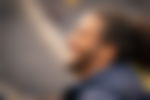 The magazine added, "But Colin Kaepernick's determined stand puts him in rare company in sports history: Muhammad Ali, Jackie Robinson—athletes who risked everything to make a difference." While GQ acknowledged his efforts, the NFL decided to take him out of the league and blacklist him from participating in any games.
The Colin Kaepernick redemption and his attempt to return to the NFL
Since Kaepernick's suspension, the QB has become an activist, writer, and artist cherished by millions around the world. Colin accused the NFL of blackballing him and won the case prompting a potential return to major league football.
ADVERTISEMENT
Article continues below this ad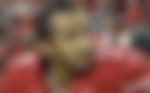 However, his recent workout did not go as to his plans. Further, the QB is hoping to find a place in any team's roster but hasn't found luck with it. The Raiders showed some interest in him after Mark Davis invited him for a workout but the joint effort did not see any headway.
In conclusion, GQ garlanded Kaepernick with the Citizen of the Year award and compared him to the legends Muhammad Ali and Jackie Robinson. These iconic athletes used the platform of sports to advance an important message that reached millions and impact several lives.
ADVERTISEMENT
Article continues below this ad
Watch This Story: Billionaire Rihanna took Colin Kaepernick's side when NFL offered her a once in a lifetime opportunity