"Great Player": Former Bucs HC Bruce Arians Showers Praise on Antonio Brown Months After a Disastrous Breakup
Published 05/27/2022, 4:56 PM EDT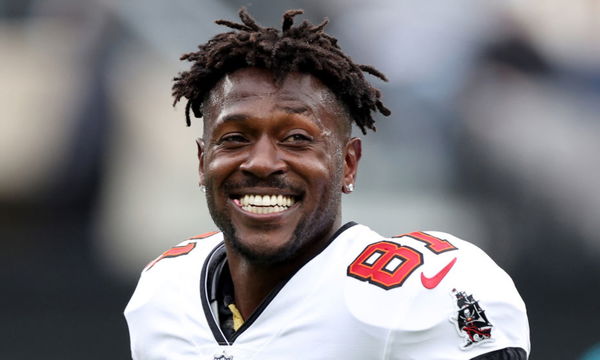 The former Tampa Bay Buccaneers head coach Bruce Arians has some kind words for his former wide receiver Antonio Brown. After a disastrous breakup earlier this year, Brown's future in the NFL took a halt, and he is still trying to find a way back into the league.
Meanwhile, Arians came forward, heaping praises for the former Super Bowl Champion. On his recent appearance at the 93.7 The Fan, Arians called Brown a "Great player."
ADVERTISEMENT
Article continues below this ad
After completing an extensive career as a head coach for various football teams in the NFL, Bruce Arians works as a front-office consultant for the Tampa Bay Buccaneers. His appreciation for Brown came when he was asked to comment on Antonio Brown. "Great player. Great player," Arians said on The Cook and Joe Show.
"Practices hard and plays as hard as anybody I've ever coached, and I wish him well," he added. Despite having so many records entitled to his name, Brown had a bumpy career in the NFL.
The main reason is his on-field and off-field behavior, which didn't go well with some NFL teams. His conduct worsened during the 2019 season when he switched from one team to another and finally landed with the Buccaneers in 2020.
Arians acknowledged the fact that the seven-time Pro Bowler made a significant contribution to winning the team a ring in the 2020 season. "He was a big part of us getting that ring. The next season obviously didn't work out as well, but he was a big, big part of us winning a championship," he said on the show.
When did things start going wrong for Antonio Brown?
The highlight of the podcast was at the point when Bruce answered as to when things started falling apart for the receiver.
The 69-year-old cleverly dodged the question with a diplomatic response. "I wasn't there when he got his stardom, but watching him on film, it was just absolutely unbelievable the rapport he and Ben had together," Arians said.
"But some guys handle it differently than others. I can speak of when he was with us, it was going great, and then he was fighting through some stuff, and it just didn't work out in the end," he added to his statements.
ADVERTISEMENT
Article continues below this ad
According to Brown, all the dramatic incidents, where he took off his shirt and stormed out of the field, happened due to an alleged feud between him and Arians. He claimed that he was suffering from a serious ankle injury, and the head coach was asking him to return to the field.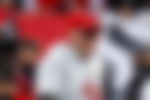 However, Arians quashed all the allegations against him a few days after the incident took place. He said that Brown never asked for a medic or a trainer in between the game, and he was upset for not getting the ball.
ADVERTISEMENT
Article continues below this ad
After getting released by the Buccaneers, the wide receiver remains a free agent. However, Brown indulged in various other activities like releasing music albums and promoting brands. It's yet to see if he can ever make a comeback to the NFL.
Watch This Story – Tom Brady Spills His Secret to Stay Healthy; Shares 6 Simple Steps
Edited By: Deepika Bhaduri