Aaron Rodgers' Athletic Prowess Was Shaped By a Family Member with a Multi-Sport Career
Published 06/16/2022, 11:00 AM EDT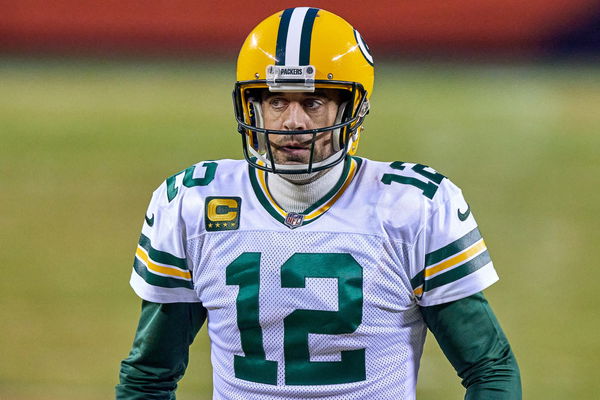 Aaron Rodgers is having a fantastic year. The 2021–22 campaign has seen him at the center of several huge rumbles. In his career, the Green Bay QB has done nothing besides miracles. All credit goes to his father, Dr. Ed Rodgers. He speaks about his multi-athletic career and how it affected his children.
Aaron Rodgers is coming off a great campaign and happens to be enjoying his offseason. However, it came with news waves regarding the Green Bay QB. A-Rod left the fans confused after his contract was on the verge of expiration. But he is committed to a few more years in Wisconsin and proposes to depart as a Packer.
ADVERTISEMENT
Article continues below this ad
In the Adjusted Reality podcast, Dr. Ed Rodgers, Aaron Rodgers' father, was present for a special Father's Day edition with one of his sons, Jordan Rodgers. Dr. Sherry McAllister asks Ed to reveal his sporting career during the talk show. He is gifted athletically, as evidenced by the children he has helped raise.
Dr. Rodgers mentions, "I grew up pretty active, you know. I played all the sports. You know, when I was in college, we had a chance to kind of maybe, unlike nowadays, when I think a lot of coaches push kids into one sport and try to play year round. I played everything. You know, I played bass, played football, basketball, I wrestled. I didn't play baseball, but I kind of did something every season, something different, and so that's pretty cool."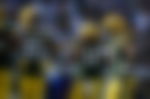 Moreover, Jordan and his father discuss growing up in a household that prioritized both an athletic and a chiropractic lifestyle and the beneficial results of both.
Aaron Rodgers is no longer close to his family
A real-life family feud could erupt between the Rodgers clan. Jordan Rodgers and JoJo Fletcher were married in May in California. Jordan invited every member of the Rodgers family, but Aaron Rodgers was absent because he did not come to the wedding.
ADVERTISEMENT
Article continues below this ad
An insider calls it an unfortunate moment for Jordan, and this will be something he won't forget. Although he's been away for a long time, Jordan saw this as a splendid opportunity for a family reunion. But Aaron did not get to enjoy his special day.
ADVERTISEMENT
Article continues below this ad
The bitterness seems extensive, as missing your brother's wedding, especially after being welcomed, is a big deal. However, JR truly hopes they can all get ahead of it and focus on being a family.
Watch This Story: "There Were Like A 1000 girls there": Gisele Bundchen Remembers Tough Initial Days Before She Married Tom Brady