Aaron Rodgers BLASTS People Trying to 'Cancel' Him; Says He's Taking Advice from Joe Rogan
Published 11/06/2021, 4:16 AM EDT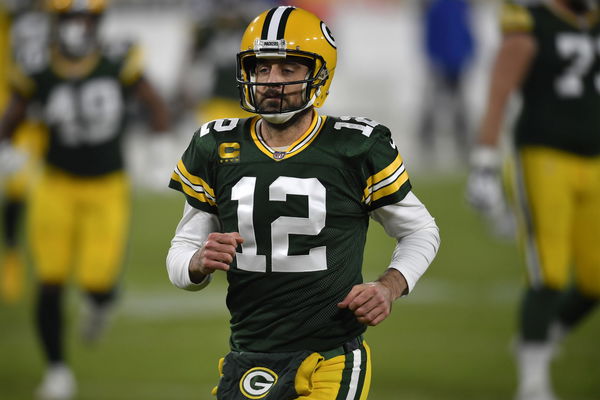 ---
---
Aaron Rodgers has caused quite the scandal in the NFL. Ahead of what could be the biggest fixture of 2021, Kansas City Chiefs vs Green Bay Packers, Rodgers tested positive for COVID-19. Not only are the circumstances surrounding his absence controversial, but they have sparked a 'cancel Aaron Rodgers' campaign.
ADVERTISEMENT
Article continues below this ad
Aaron Rodgers responds to those who want to cancel him
ADVERTISEMENT
Article continues below this ad
The issues regarding COVID-19 are out of people's hands, especially if they are a quarterback in the NFL. But missing a fixture so crucial could affect the Packers season severely. They have fought hard to get to a 7-1 record, with Aaron Rodgers playing an important role. But now, they enter battle without their gunslinger.
On the Pat McAfee Show, Rodgers blasted those who tried to have him canceled. He quoted Martin Luther King and even name-dropped Joe Rogan on the podcast. He said, "I'm not an anti-vax, flat-earther. I have an allergy to an ingredient that's in the mRNA vaccines. Rodgers continued, "I found a long-term immunization protocol to protect myself and I'm very proud of the research that went into that."
Aaron Rodgers says he's listening to Joe Rogan's advice on how to battle COVID-19 and he's also taking Ivermectin.

Prepare for media heads to explode. pic.twitter.com/DXjGJrwif6

— David Hookstead (@dhookstead) November 5, 2021
"I realize I'm in the crosshairs of the woke mob right now," Rodgers said. "So, before my final nail gets put in my cancel culture casket, I think I would like to set the record straight on so many of the blatant lies that are out there about myself."
"I believe strongly in bodily autonomy and ability to make choices for your body: Not have to acquiesce to some woke culture or crazed group of individuals who say you have to do something. Health is not a one-size-fits-all for everybody."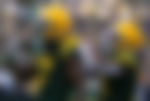 Packers QB claims he's taking advice from Joe Rogan
ADVERTISEMENT
Article continues below this ad
Before his appearance on the Pat McAfee Show, few people knew Aaron Rodgers was good friends with Joe Rogan. The UFC analyst/commentator has made several controversial statements regarding COVID-19 and has even apologised for them. Despite this, Rodgers feels Rogan is the most trustable person in this situation.
"I consulted with a now good friend of mine Joe Rogan, after he got Covid and I've been doing a lot of stuff that he recommended."
ADVERTISEMENT
Article continues below this ad
Will the 'stuff' recommended by Joe Rogan come to Rodgers' rescue? While he will miss the Chiefs fixture, could he possibly miss a few more matches as well? How badly do you think Aaron Rodgers' absence will affect the Packers' season?