Packers' Aaron Rodgers Compares Davante Adams to Charles Woodson
Published 12/28/2020, 12:03 PM EST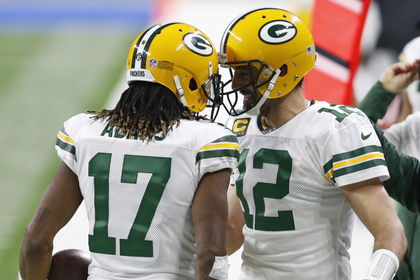 ---
---
Aaron Rodgers has had the fortune of having great teammates throughout his career. Recently, Rodgers spoke to the press about the relationship he shares with Green Bay Packers' wide receiver Davante Adams.
ADVERTISEMENT
Article continues below this ad
Rodgers was very appreciative of him and said it didn't feel like they had played together very long. He said, "It is amazing to think about. It doesn't feel like we have played together too long.
"I feel like the years with Jodi and Randle were longer. But we have played a number of seasons together, I believe this is our seventh season together.
ADVERTISEMENT
Article continues below this ad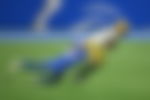 "It is a lot of football. It has been fun to see our friendship grow over the past few years. I have just a ton of respect for him as a person. I think he is a fantastic human being.
"It is an honor to play with him. I love his approach. He is such a great competitor. He is very hard on himself but he has positive self-talk, which I think is a great combination." 
Rodgers referred to Adams as a sponge because he is able to pick up and learn a lot of things from everyone around him. "He is a sponge, he has always been a sponge.
"He soaks up so many things from all the interactions. It is just fun to be able to have this unspoken communication with a guy like that." 
Aaron Rodgers' special relationship with Davante Adams
Rodgers revealed that he sent Davante Adams a message telling him how much he cares about him, and how he is inspired by him every day.
"It's been a special week for me. Just a lot of great moments, great Christmas week for me. And one of them was being able to give him a little present.
"I wrote him a long message and just let him know how important he is to me and just how much I value his friendship. And I appreciate the way he inspires me and our team.
"I just can't say enough great things about him. And when you have the talent and the ability to go out there and dominate the way he has."
ADVERTISEMENT
Article continues below this ad
Before finishing, Rodgers said that he believes that Davante Adams is very similar to his former teammate Charles Woodson, and belongs in the conversation with him.
"I've said for so long that Charles was the best player that I've played with. Charles could dominate the way I've seen a nickel dominate before.
"It is probably time to start putting Davante in that conversation because he is that type of player, a special player."
ADVERTISEMENT
Article continues below this ad
Rodgers and Adams will be entering the Playoffs this season as one of the favorites to win the NFC with the Packers. If the two players continue to build on their excellent form, their partnership and bond will be sealed in eternity with Super Bowl rings.