Michael Irvin Claims Aaron Rodgers is Harder to Work With as Compared to Dak Prescott
Published 04/25/2021, 7:14 PM EDT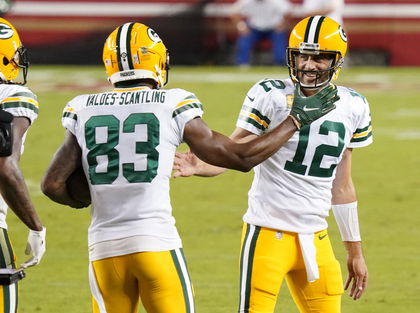 ---
---
Aaron Rodgers and the Green Bay Packers parted ways with long-term head coach Mike McCarthy before the start of the 2019 NFL season. McCarthy was a major driving force behind Aaron's rise to the top. He helped the Packers to lift the Super Bowl in 2011 by beating Pittsburgh Steelers.
ADVERTISEMENT
Article continues below this ad
In the absence of coach McCarthy, the Packers made their way to 2 consecutive NFC Championship Games under new boss Matt LaFleur. But they've failed to make it to the Super Bowl in successive years despite the dominance of Aaron Rodgers and Co.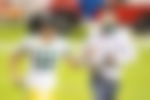 The 37-year-old quarterback concluded the regular season with 4,299 passing yards and 48 passing TDs in 2020. In doing so, he bagged the league MVP award ahead of Josh Allen, Derrick Henry, Russell Wilson, and Patrick Mahomes.
ADVERTISEMENT
Article continues below this ad
But a certain NFL Hall of Famer believes that Dallas Cowboys QB Dak Prescott will gel better with coach McCarthy in Texas.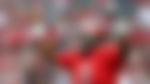 Michael Irvin gives his take on Aaron Rodgers, Dak Prescott, and the Cowboys
Former Dallas Cowboys wide receiver-turned-analyst Michael Irvin featured alongside Stephen A. Smith on the latest segment of ESPN's First Take. He spoke about the temperament of coach McCarthy and how it will impact fit-again quarterback, Dak Prescott.
"Dak Prescott loves the coach….he says he loves the coach. That's enough for me. It gives him the room to do what he needs to do… I love Aaron Rodgers. But y'all know Aaron Rodgers is hard. We all know that."
ADVERTISEMENT
Article continues below this ad
"It ain't like he's the easiest person in the world to get along with, and Dak Prescott ain't that, so they'll be able to work together better here in Dallas than he worked with A-Rod. You can stop trying to use yesterday to paint today," Irvin said on the show.
Prescott spent a long time on the sidelines since suffering a double compound ankle fracture in the Week 5 win over New York Giants last year. He underwent surgery almost immediately after.
The doctors gave him a 12-13 month timeline to get back on the football field. Hence, he could return to the first-team fold when the season starts in September. Will it be second-season lucky for coach McCarthy and the Cowboys in 2021? Tell us what you think in the comments below.
ADVERTISEMENT
Article continues below this ad