Aaron Rodgers Offers Alternate Theories to Game of Thrones Series Finale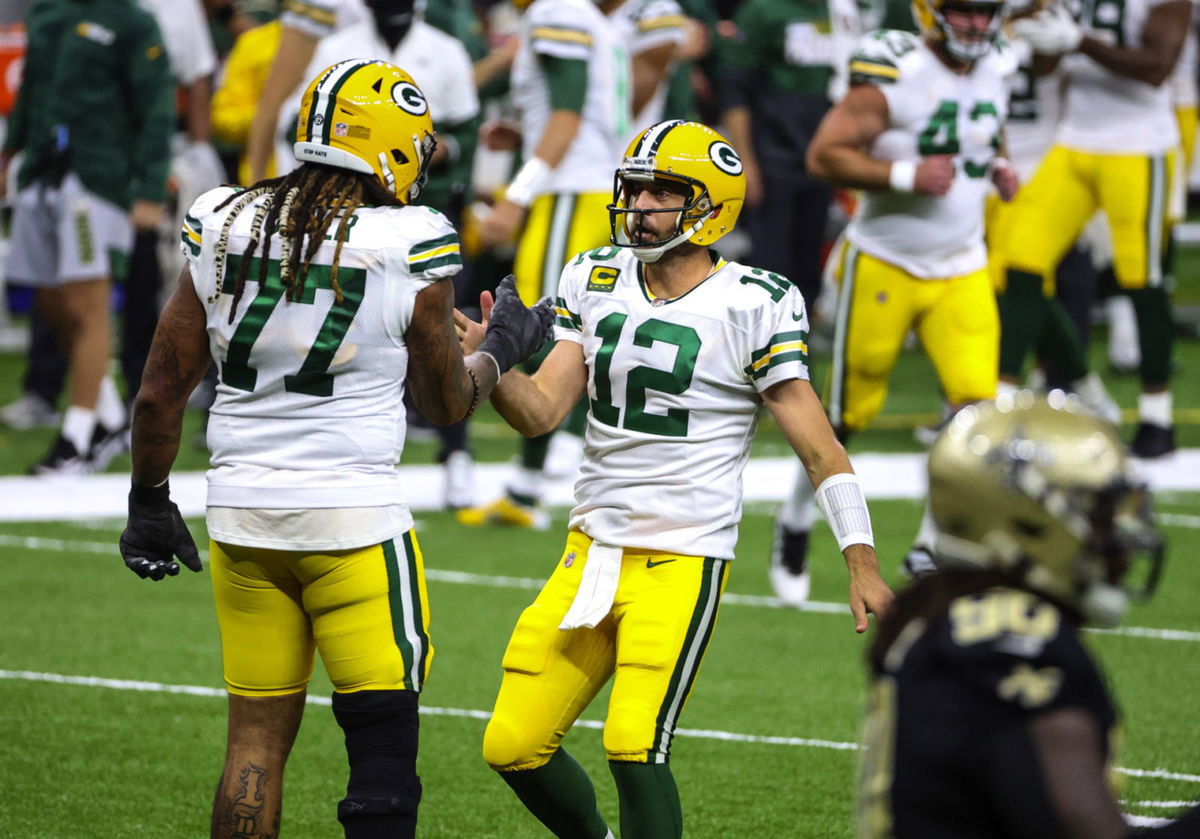 HBO's Game of Thrones series gained a cult following in the last decade due to its gritty storyline and captivating characters. The final season hit the screens in April 2019. There was great hype surrounding the series finale for which loyal fans had to wait for more than a year. One of them was Green Bay Packers quarterback, Aaron Rodgers.
The two-time NFL MVP is a self-proclaimed GOT fan. But even he did not like how the makers concluded the season, which was what most GOT fans felt.
ALSO READ – THROWBACK: QB Aaron Rodgers Turns Soldier for Game of Thrones Cameo
A year later, Aaron Rodgers continues to mourn the series finale of GOT
"Being a big fan of the show & a lover of it for many seasons I think many of us were disappointed & confused by the ending"@AaronRodgers12 when asked by a caller about Game of Thrones #GoT #PatMcAfeeShowLIVE pic.twitter.com/1SXkbhuaxl

— Pat McAfee (@PatMcAfeeShow) October 20, 2020
Just like many of us, Aaron Rodgers was also disappointed after the season finale of HBO's Game of Thrones. On the latest segment of The Pat McAfee Show, the Packers quarterback offered a few alternate endings to the series.
He said, "I haven't read the books, which in some people's mind cancels me from my ability to freely speak my opinion on the subject, but being a big fan of the show and a lover of it for many seasons, I think many of us were disappointed and confused by the ending."
"There are so many storylines to me that didn't make a lot of sense. I've said it earlier, I would have loved if it had just been, 'Hey, you know, Cersei wins' okay, cool you know, that's the most Thrones thing ever or Tyrion (Lannister) gets the throne…. but (sighs) the way it ended it felt like it left a lot to be desired," Rodgers said on the show.
.@AaronRodgers12 has some thoughts on how 'Game of Thrones' should have ended … pic.twitter.com/A45fHf9xFm

— The Ringer (@ringer) August 12, 2019
Interestingly, Rodgers was part of the cast during the season finale which aired in 2019. He was cast as a citizen at King's Landing in the penultimate episode of the series titled 'The Bells'. 
ALSO READ – "Great Teams Have Consistent Habits" – Aaron Rodgers Wants His Teammates to Step Up