Green Bay Packers' Aaron Rodgers Talks About the Art of Running Down the Clock
Published 01/06/2021, 10:50 AM EST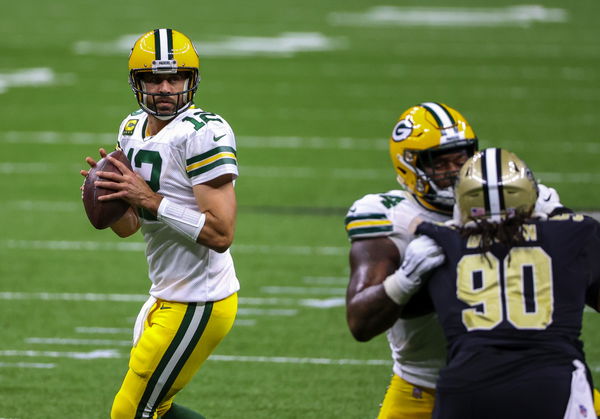 ---
---
Aaron Rodgers knows how to come in clutch. In fact, there are only a handful of QBs, if any, who can deliver when it matters better than the 2-time MVP.
ADVERTISEMENT
Article continues below this ad
One skill that Aaron Rodgers has mastered over the years is the art of running down the play clock and making plays when one least expects him to. 
Rodgers' clock management, a skill to behold
ADVERTISEMENT
Article continues below this ad
While talking to former NFL punter Pat McAfee during The Pat McAfee Show, the Packers QB talked about how he almost always is in control and aware of the clock before the snap takes place.
"Most times I know what's going on. We have a lot of long play calls. So we don't always break the huddle above 20. By the time we get to the line of scrimmage and we go through a set of cadences, if it's a long count, you might take a little bit of time," said Rodgers.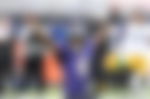 Rodgers explained his clock management skill by talking about a particular play with 2 seconds remaining on the clock.
"On that one (play), I was trying to adjust the routes on the front side to something I felt like it was a little better option. Most of the time I'm aware of the play clock and we're able to get something going.
"And that play ended up being I believe a 7-yard completion to Davante on the right side," said the Packers QB.
Aaron Rodgers appreciates the trust shown by LaFleur 
Rodgers' last-second plays often have coach Matt LaFleur nervous on the sidelines. 
"What usually happens is over on the sideline while I'm trying to go through these gymnastics and get us in the final formation. Tim Boyle is trying to calm any nerves in the sidelines and not let him (LaFleur) call a timeout," he said. 
"Talking to Matt afterwards we were laughing about how you know it's a fine line between him thinking he needs to call timeout and me thinking I can get the play off before zero."
ADVERTISEMENT
Article continues below this ad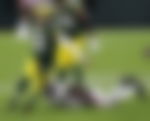 But Rodgers says he appreciates the trust shown by his coach to not call the timeouts."That's where the trust comes in and I appreciate it. But I laugh because I think he's definitely a lot more nervous than I am."
While the Packers are set to sit out the first round of the Playoffs thanks to a bye, one can expect more play clock magic from Rodgers when they take to the field in the divisional round.
ADVERTISEMENT
Article continues below this ad
ALSO READ- NFL Draft 2021: How Should the New York Jets Utilize Their Number 2 Overall Pick?