Green Bay Packers CEO Mark Murphy Remains Mum Over Aaron Rodgers Contract Talk
Published 03/31/2021, 8:30 AM EDT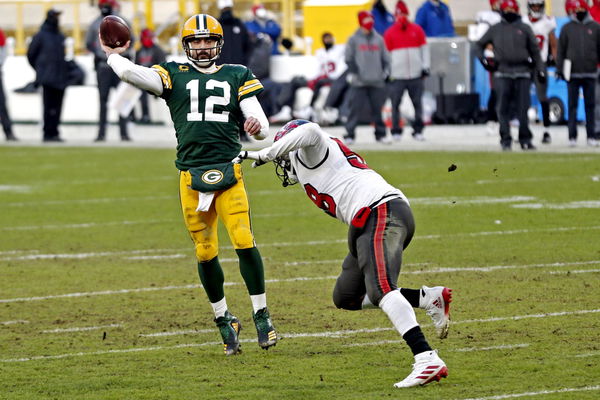 ---
---
Speculation about the future of Aaron Rodgers first started doing rounds after last season's NFC title game when the quarterback said that his future with the franchise was 'uncertain'.
ADVERTISEMENT
Article continues below this ad
This took the NFL world by surprise. Aaron Rodgers clarified that he made the statement from a more team-based perspective. That no one's spot is ever truly secured in the NFL.
This though was enough to stoke the fire of what has now escalated into the possibility of Aaron Rodgers leaving the Green Bay Packers sooner rather than later.
ADVERTISEMENT
Article continues below this ad
The Packers franchise, who are strapped in terms of cap space, restructured contracts of several stars including the likes of David Bakhtiari, Za'Darius Smith, and Preston Smith.
However, one key veteran whose contract remains untouched is Aaron Rodgers. Heading into the 2021 NFL season, Rodgers carries the highest cap hit in the league with a price tag of  $37.2 million.
Of course, many would argue that this is well deserved given his MVP performance in 2020. But the Green Bay Packers could've easily reworked Aaron Rodgers' contract to save a ton of cap space. And the fact that they didn't, could be a clear signal regarding their intentions of holding on to the QB.
No talk on Aaron Rodgers
During a recent press conference, Green Bay Packers CEO Mark Murphy was asked about why the Packers haven't looked into reworking Rodgers' contract.
And Murphy, who has held the post for almost a decade and a half, had anything but a clear-cut answer. "I can't really get into specific players. We've been able to create room with others," he said.
MORE- WATCH: Zach Wilson Channels Patrick Mahomes With Unique Pass
Murphy was referring to the contracts of 6 Packers players whose contracts were restructured to open up some cap space. Some of whom we've mentioned earlier. But dodging the question regarding Rodgers altogether isn't a good look.
Aaron Rodgers has tried and failed to get the Packers across the NFC title game to the Super Bowl. Now twice in a row.
Even with the league MVP, the team couldn't rise up to the challenge put up by Tom Brady and the Buccaneers. The frustrations of Aaron Rodgers were further stoked by the team not drafting a wide receiver but QB Jordan Love in the first round of the 2020 NFL Draft.
ADVERTISEMENT
Article continues below this ad So it might be time that both parties consider moving on to new beginnings. There's an age-old adage that says actions speak louder than words.
While this may hold true for most cases, the Packers' silence today left a much larger impression on the understanding of Aaron Rodgers' future at Green Bay.
ADVERTISEMENT
Article continues below this ad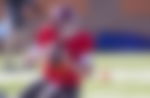 Trending Stories