Packers Coach Matt LaFleur Talks Marquez Valdes-Scantling And His Impact In Win Over Detroit
Published 12/15/2020, 12:39 PM EST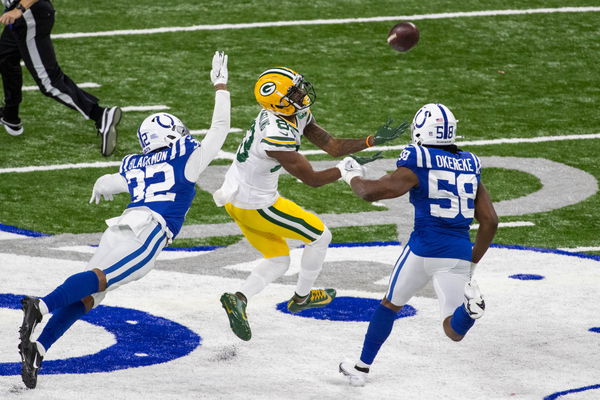 ---
---
The Green Bay Packers have been enjoying a good season this year. The Packers are currently 10-3 and hold the first spot in the NFC North. The Packers are a lock to reach the Playoffs this year. What's more, they are one of the biggest contenders to make it into the Super Bowl out of the NFC this year. And one of the major reasons behind it is Marquez Valdes-Scantling.
ADVERTISEMENT
Article continues below this ad
Marquez Valdes-Scantling has been a dark horse for the Packers this season. Packers coach Matt LaFleur spoke about the reason why MVS has been so solid. LaFleur chalked it up to a sturdy mentality.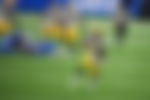 He said, "Well, I think it all starts with coming out to practice with the right mindset. We have a ton of confidence that he's going to consistently deliver. I think yesterday was a prime example of that." 
ADVERTISEMENT
Article continues below this ad
LaFleur pointed out that star quarterback Aaron Rodgers has a lot of trust in Marquez Valdes-Scantling and is letting him do his thing.
"The trust that Aaron gave him on the touchdown pass where he threw a line-drive, back-shoulder ball, and just the aggressive hands that he displayed on that play was the standard. That was awesome. Teach-tape material if you will." 
LaFleur talks Marquez Valdes-Scantling and the Packers
LeFleur pointed to a play during the game against the Detroit Lions that helped prove his point about what he likes about MVS' gameplay.
"And then also that third down, again another great example of what we're looking for in terms of stepping back to the football, just playing an aggressive hand.
ADVERTISEMENT
Article continues below this ad
"I don't think our confidence has ever wavered in him. I think there is a lot of belief, not only amongst our staff but his teammates as well. And we just continue to give him opportunities." 
The Packers Head Coach opened up about why he is such a fan of MVS. He called him an absolute team player. "The one thing I love about him, is you don't hear say anything from him when he doesn't get the ball thrown his way.
"He's going to be a guy we continue to go to and rely on. And we need him to be at his best for his team to get done what we'd like to get done." 
ADVERTISEMENT
Article continues below this ad
It remains to be seen how the Packers will perform in the Playoffs. But if MVS can continue playing this way, they can definitely make a solid run.