CeeDee Lamb 'Confused' Over Uniform Violation Fine Being More Than Aaron Rodgers' COVID Violation Fine
Published 11/11/2021, 7:32 AM EST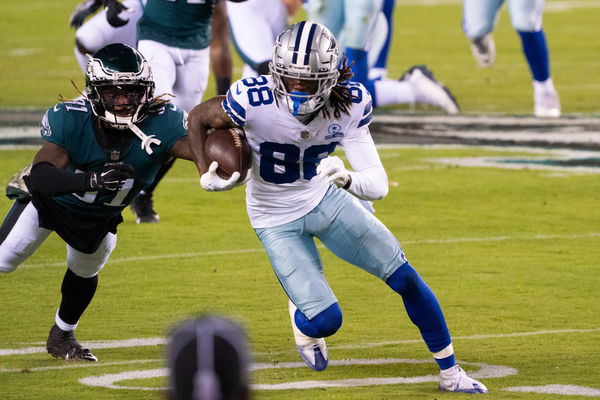 Aaron Rodgers earned the respect of the NFL community with his incredible displays on the field. However, the Green Bay Packers quarterback lost a significant amount of that respect recently. The NFL imposed a mild fine on him for his COVID violations, but fans aren't happy with the amount. Another person unhappy with the amount is Dallas Cowboys' CeeDee Lamb.
CeeDee Lamb confused with Aaron Rodgers' fine amount
ADVERTISEMENT
Article continues below this ad
Earlier in the season, the NFL fined CeeDee Lamb $10,300 for a celebration they deemed unsportsmanlike. All he did was wave in the face of a New England Patriots linebacker as he scored a touchdown. Not only has the new taunting rule caused him a headache, it has burned a hole in his pocket.
Lamb has paid a little under $50,000 in fines this season. Alongside the 'unsportsmanlike' celebration, Lamb received fines for his uniform and for an illegal block during a Carolina Panthers fixture. The NFL actually fined Lamb for an untucked shirt and his socks being too low. Now, the wide receiver has spoken out on the fines, and contrasted it to Aaron Rodgers' fines.
ADVERTISEMENT
Article continues below this ad
The NFL fined Aaron Rodgers and Allen Lazard only $14,560 for COVID-19 violations. His fine exceeded Rodgers' fine by a significant margin. He recently showed his frustration over this unfair treatment, especially when we consider how much Lamb earns and Rodgers' salary.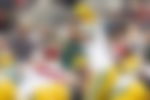 Lamb said, "Annoy me? Nah. Confuse me a lot? Very much so? Yes. I just don't understand why I'm always the one getting fined for some reason. Untucked jersey, socks too low. I don't know, bro. I don't know." Lamb's salary comes to around $3.5 million, while Rodgers makes ten times that ($33.5 million).
ADVERTISEMENT
Article continues below this ad
Credit to CeeDee Lamb for addressing this issue so openly without openly mentioning Rodgers by name. Despite not name-dropping him, it's clear how frustrating this treatment must be for the wide receiver. Both Lamb and Rodgers are two of the best performers in the league this season, but the NFL obviously sees them on different wavelengths.