"Green Bay Packers Deserve to Draft Jordan Love" – Analyst Points at a Declining Aaron Rodgers as Validation for the Selection
Published 05/16/2020, 8:32 AM EDT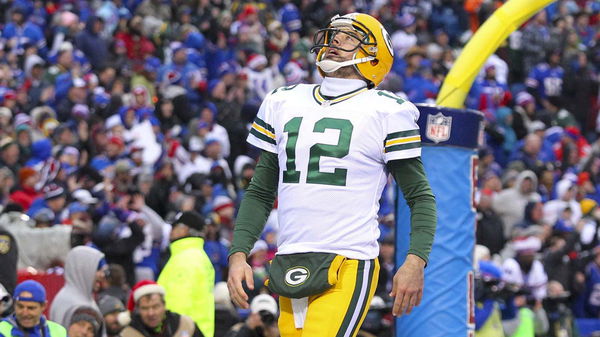 ---
---
Green Bay Packers shocked the NFL at the 2020 draft when they traded up and drafted Jordan Love in the first round. This is because pre-draft projections had the Packers going for a wide receiver. However, an analyst opines that the Super Bowl XLV winner, as well as the fans, should have seen this coming. 
ADVERTISEMENT
Article continues below this ad
"Let's Take the Only Guy Who's Gonna F**ing P** Rodgers Off" – Pat McAfee on the Packers-Jordan Love Signing
Aaron Rodgers should not be surprised Green Bay Packers drafting Jordan Love
ADVERTISEMENT
Article continues below this ad
On Undisputed Skip Bayless says that Aaron Rodgers has dropped over the past 3 seasons. 
"Aaron Rodgers should look in the mirror and deliver a painfully honest self-analysis that went something like I know I haven't played up to my standards the last 3 years so I don't blame them for drafting Jordan Love. Because they deserve to draft Jordan Love and now it's up to me to lock back in and to rededicate and to rise back to the level I know I'm capable of playing at."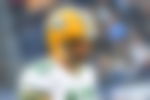 "That's what I wish he would say and if he would say that today. If he would show some humility then it would certainly shut me up because I have often called Aaron on this show. The LeBron James of the national football league."
He even went on to talk about Rodgers saying he needs wide receivers for the upcoming season. Noticeably not a single draft pick was used on one at the 2020 NFL draft. It seemed like the team sent the 36-year-old a loud message. 
"I have often said that Aaron leads the league in finger-pointing blaming deflecting and 'divaness'. Because he is a diva and is a thin-skinned diva. Takes everything personally but it's never his fault. It's always his receiver's fault or his management's fault. The truth is he has declined over the last 3 years. The truth is his QBR has fallen over the last 3 years and his completion percentage has fallen for each of the last three." 
"Aaron Rodgers Does Not Need to Mentor Jordan Love"- Analysts Share Their Perspective on Brett Favre's Comment
Is Aaron Rodgers really slowing down? 
Bayless has a point as Rodgers has not been the same player as he was in 2016. The quarterback had a collarbone injury in 2017 against the Minnesota Vikings and played just 7 games that campaign.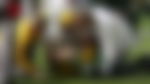 ADVERTISEMENT
Article continues below this ad
In the next 2 seasons, the pass completion percentage dropped. It was the first time in 12 seasons as a starter that Rodgers had a pass completion percentage below 64 in consecutive seasons. His current numbers are nowhere near the lowly 60.7% in 2015, but there are no signs of a renaissance season like 2016 (65.7%) repeating itself. He is noticeably slowing down and will be 37 at the business end of the 2020 campaign. One can't blame Green Bay for thinking in the long term. 
The Packers say that their policy is to back a potential quarterback when they see one and they say Aaron Rodgers is aware of their philosophy. However, the end of Rodgers' time at Lambeau field could be nigh as the numbers do not lie. The signs are ominous as Love is the first offensive player since Rodgers to join 'The Packarena' in the first round. 
It is up to the veteran to use the draft as motivation for one final burst before riding off into the sunset. Will he have an honest conversation to himself and admit he has fallen and rejuvenate himself? Or will he in Bayless' words be a "diva?" Fans hope it will be the former. 
ADVERTISEMENT
Article continues below this ad
Why did Green Bay Packers Draft Jordan Love in the First Round Despite Having Aaron Rodgers?
Trending Stories