Former NFL MVP Reveals Bizarre Rumor; Claims Aaron Rodgers Will 'Threaten to Boycott Super Bowl'
Published 01/09/2022, 6:16 AM EST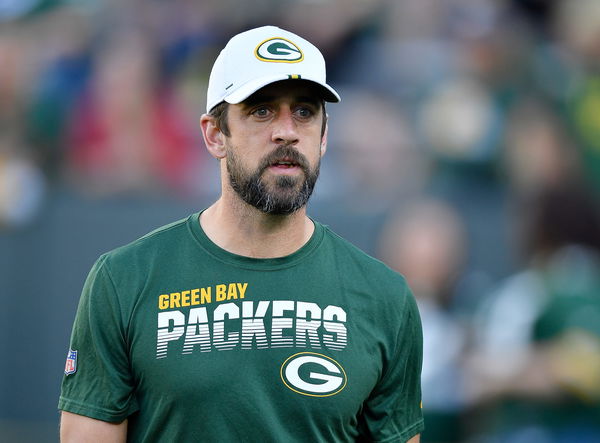 Aaron Rodgers is no stranger to controversies. He has been involved with some Covid related issues throughout the season. However, the most controversial one was when the Green Bay Packers quarterback was caught misleading the league regarding his vaccination status. Following the news of him testing positive ahead of the Chiefs matchup Week 9.
Rodgers has also opened up about his contrary opinions on the Covid protocols followed by the league. As during 'The Pat McAfee Show', the quarterback was seen making bold statements on the matter. And he also made fun of the protocols by stating:
ADVERTISEMENT
Article continues below this ad
"You want me to wear a mask just to shame me that I'm not vaccinated… Where's the science in that? Where's the science in that that says, 'Oh, that makes perfect sense'? So it was my opinion that that wasn't rooted in any science. Every other protocol, I followed to the T."
Aaron Rodgers to boycott the Super Bowl LVI?
However, recently during Friday's episode of the 'WFAN's Boomer and Gio Radio Show', former NFL MVP Boomer Esiason made his co-host read a text message out loud from his phone. A text from a source he claimed was reliable, yet did not disclose his identity. The text read:
"I've been told by multiple people in Aaron's direct circle that if the Packers make the Super Bowl. He will use the week leading up to the Super Bowl to prove a major point. He will threaten the NFL by saying he won't play in the big game or next season if they don't eliminate some of the COVID-related rules."
It further stated that the rule that upsets the Packers quarterback the most was "the testing of non-symptomatic players." And that the veteran has already told his backup Jordan Love to be ready for such an instance. According to the text, Rodgers was preparing to send NFL Commissioner Roger Goodell in a "frenzy".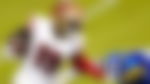 Rodgers' most recent drama
ADVERTISEMENT
Article continues below this ad
If so happens the world of NFL will be taken by storm. However, when asked about the reliability of the source. The NFL Insider said that he would trust them with the information. Though the news might seem a little absurd. Rodgers has created a persona of himself that anyone would believe the fact that he might retaliate against the league on such matters.
Recently, after his Week 17 game against the Vikings, Rodgers was again seen defying the Covid protocols during his post-game interview with NFL reporter Erin Andrews. Since after the socially distanced interview, the quarterback went ahead to high-five and then hug Andrews, calling for criticism yet again.
ADVERTISEMENT
Article continues below this ad
However, it will be seen how this new episode of the Rodgers-Covid saga plays out.