Packers Head Coach Matt Lafleur Reflects on Tight Win Against Panthers
Published 12/22/2020, 3:55 AM EST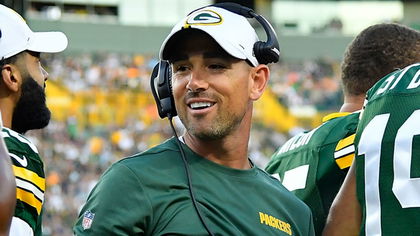 ---
---
The Green Bay Packers eked out a close win against the Carolina Panthers earlier this week. A win, many fans consider being too close for comfort. The Packers' offense after a bright start struggled to keep up the momentum through the rest of the game.
ADVERTISEMENT
Article continues below this ad
Veteran quarterback Aaron Rodgers too had a game to forget. While Rodgers' touchdown was a historic one, given that it was his 40th of the season, it was to be his only one in the game.
While the running game had a strong outing, the Packers' defense is what ended up bailing out the side. Coach Matt LaFleur and his team have been watching tape and recognizing some key areas in which their offense faltered.
ADVERTISEMENT
Article continues below this ad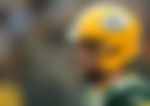 Matt LaFleur focused on getting all aspects ticking
While talking to the media, LaFleur talked about the need for the team to replicate some great form it's shown in all aspects of the game throughout the season.
"Well, you know, anytime that I think you don't play your best, as a football team, it is disappointing. We have a high standard for what we're able to do in all three phases, and, you know, the one thing that I always have to be mindful of is, being excited about every win and sometimes it might take special teams and defensive effort," coach LaFleur said.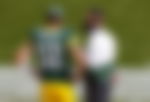 "Other times it might take a great offensive effort. I mean, at the end of the day, it's about finding ways to win football games. And, you know, you never let one area, kind of, overshadow the other," he added.
Matt LaFleur, who is into his second year as Head Coach of the Packers, also emphasized the need to celebrate all wins.
"You got to celebrate all wins. It gets us, another step closer towards reaching another goal. There's a lot of things to work on and improve upon. And that's something that should get you more excited," coach LaFleur said.
Going back and studying tape
LaFleur said his team is aware of the missed opportunities it had to put the game to bed. This, he feels, is critical to the team's success as learning from their mistakes only helps them to get better.
"I believe, when you're up 21 to 3, you have to find ways to put an opponent out, especially, one when you think you're better. We weren't able to do that.
ADVERTISEMENT
Article continues below this ad
"So we got to look critically at the missed opportunities that were out there for us. (Learn from them) and continue to attack it day in and day out, and just get better," he said.
The Packers' rare off day could be a blessing in disguise for the franchise. The game against the Panthers can help them identify some critical areas where the team can improve.
With the Playoffs fast approaching, the team will know that the room for such errors will be marginal in the weeks to come.
ADVERTISEMENT
Article continues below this ad