NFL Analyst Rips Apart Aaron Rodgers' Apology After Recent Fiasco and Calls Him 'Weak'
Published 11/11/2021, 5:15 PM EST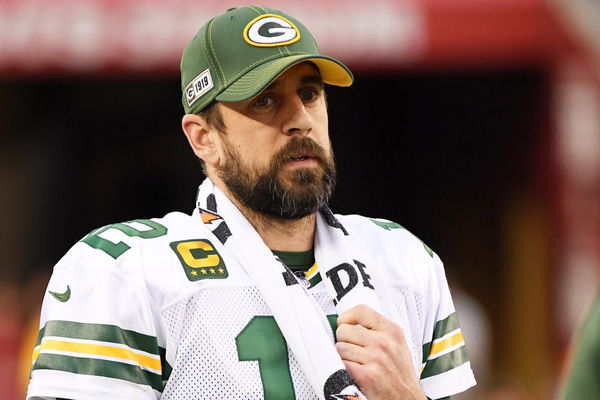 ---
---
During the recent First Take episode, ESPN commentator Stephen A. Smith dropped some very harsh comments on the Green Bay Packers star quarterback Aaron Rodgers following his apologetic move in front of the media. And the comments, though very crude, seem very fairly said by the 54-year-old.
ADVERTISEMENT
Article continues below this ad
As Aaron Rodgers recently went public with his very controversial statement of not being fully immunized, the quarterback found himself in the midst of all the criticism now more than ever. However, the veteran QB should have been transparent with his vaccination status from the very beginning, as it would not have led to the downfall of his public image to this extent.
ADVERTISEMENT
Article continues below this ad
Stephen A. Smith dropping bombs on Aaron Rodgers
"I've never looked at Aaron Rodgers and associated the word weak with him until this happened," Stephen said. He went on to elaborate on the unvaccinated status of Carson Wentz and Kirk Cousins and how they still get their chances to play in the league.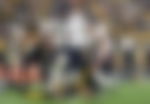 It's just a matter of following the protocols that need to be administered to the players with an unimmunized status. As the NFL has to stick to the bottom line procedure to make the league a safer place. "Because according to science," he further elaborated, "if you're not vaccinated, you're more apt to contaminate somebody else and obviously yourself than you were if you were vaccinated."
"To be as duplicitous," according to Smith. "As my boy Jeff would say is 'deliberately deceitful'; as you were 'Oh yes, I'm immunized'. You were waiting for the media to ask you a follow-up question. Why? You could have simply said no." 
Both, Rodgers and the Green Bay Packers need to be blamed equally
Concluding his statement, Smith got exasperated with Aaron Rodgers concealing substantial insight on his status, as he said.
"Okay, so they didn't follow up, and they didn't do their due diligence and that's on them, but it doesn't allow them to escape your culpability in all of this nor that for the Packers. And then for the Packers to co-sign and let you gallivant around without a mask on, I'm not talking about press conferences. I'm talking on the football fields, communicating with players after each game."
Joe Rogan has come to Aaron Rodgers' defense as the media continues to tear him to shreds.

This nonsense against Rodgers needs to end. Stop behaving like he masterminded 9/11 and the Kennedy assassination.

His vaccination status isn't your business. pic.twitter.com/ul6c7StRlq

— David Hookstead (@dhookstead) November 10, 2021
ADVERTISEMENT
Article continues below this ad
"You were on that football field knowing that you weren't vaccinated. And that is the issue. And so for me, for him to turn around and to try and give an explanation. Everybody was focussed on the explanation and how convoluted that sounded. You know what I was focused on? Well, why the hell you didn't say all of that from day one? Because if you said that from day one, we could agree or disagree."
"But what we wouldn't do was sit up there and call you a liar, this wouldn't have been a story, the NFL wouldn't have had to investigate, the Green Bay Packers wouldn't have mud on their faces, you wouldn't either and we would have moved forward. You went through all of this because you couldn't man up and say, 'Yo, this is what the situation is'."
ADVERTISEMENT
Article continues below this ad
It's completely disappointing to see a star player of the league shatter his own public image in a matter of days just because he wasn't transparent at the time he was supposed to be.