Green Bay Packers Safety Adrian Amos Jr Set to Aid Coronavirus Relief Efforts in Baltimore
Published 05/14/2020, 6:06 AM EDT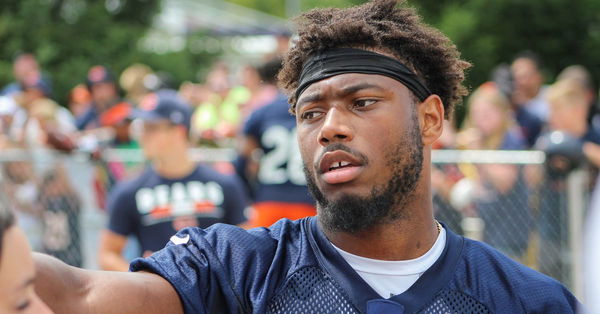 ---
---
The Coronavirus has disrupted spirting activities and left fans starved of regular sporting activities too. However, sports personalities have not forgotten their fans during these tough times. Green Bay Packers safety Adrian Amos Jr joined the franchise last season and recorded a career-high 84 tackles.
ADVERTISEMENT
Article continues below this ad
However, despite his NFL travels taking him far from home he still remains a Baltimore native, he becomes the latest NFL player to aid in coronavirus relief efforts in his hometown. 
Green Bay Packers safety set to assist in coronavirus relief efforts 
ADVERTISEMENT
Article continues below this ad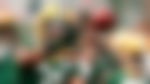 As per a Baltimore Sun report, the Mount Pleasant Community Development Corporation will run a community food drive for 2 hours from noon on Thursday. 
ADVERTISEMENT
Article continues below this ad
A release from the corporation says the Green Bay Packers safety reached out and conceptualized as well as funded the initiative. Social distancing will be followed with all participants asked to limit themselves at the food drive. There will be no more than 2 people per vehicle.
The safety joins numerous NFL personalities. Earlier Dallas Cowboys defensive end DeMarcus Lawrence joined up with The HotBoyz to help local businesses stay afloat. As per Dallas News, some rewards include a meet and greet with the singers and an NFL fan's dream of free tickets to a Cowboys game at the AT&T Stadium. The latter may take a while to come to fruition. This is because it seems likely that sports will be played behind closed doors. 
In addition, Pittsburgh Steelers linebacker TJ Watt, offensive lineman Zach Banner too, has made contributions. However, these were just when the pandemic was setting in. For the sake of millions who have been given the pink slip due to the pandemic and who have reached the end of their rope in taking care of themselves, fans hope that such initiatives like the one by Adrian Amos Jr are not one-offs. 
ADVERTISEMENT
Article continues below this ad
It is the fans who make the players into the stars they are. Hence seeing the stars support those same fans will endear them to the faithful even more. What do you make of Adrian Amos Jr's noble initiative?
NFL Commissioner Roger Goodell to Work Without Remuneration Amidst Coronavirus Pandemic