"Guys Can Always Read Through the Forced Leadership-" Aaron Rodgers Explains What It's Like to Lead
Published 07/04/2020, 8:30 PM EDT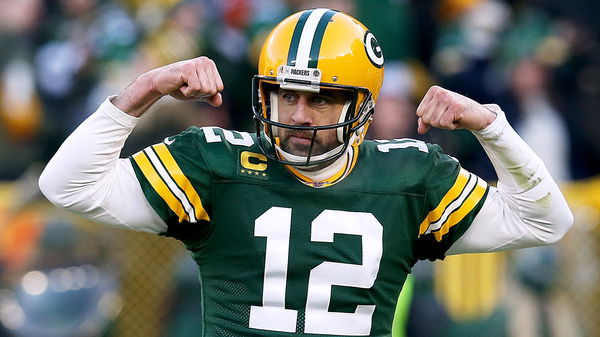 Not all individuals are born leaders. Even in football, not everyone has the ability to lead. Some might be a good quarterback, some might be a brilliant tight-end, but seldom it happens that one person can equally be great in whatever role he takes up. For instance, let's consider "two-way player" Charles Woodson. He was equally well-versed in both defense and offense. He could adapt to the changing environment in the field and lead his team. Green Bay Packers quarterback Aaron Rodgers seems to be particularly fond of Woodson's leadership.
ADVERTISEMENT
Article continues below this ad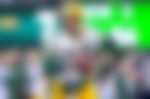 Aaron Rodgers and his admiration for Charles Woodson
ADVERTISEMENT
Article continues below this ad
Rodgers recently was invited to the Facebook Live event of the talk show "Chief Chat". There he conversed about his career and experiences in the NFL. Meanwhile, the topic of Charles Woodson came up. And Rodgers explained why he respects the 43-year old 1997 Heisman Trophy winner so much.
The 36-year old said, "In the 2010 season, Charles was one of the main leaders in our squad. Not just the greatest player I've played with, I mean talent-wise, instinct-wise, he's a phenomenal player. But he really understood what real leadership looks like. And it's not over the top stuff, it's not 'trying to be the guy', it's not that TV camera is on you, so I'm gonna say a lot this time… It's like I'm gonna do what feels right to me."
ADVERTISEMENT
Article continues below this ad
Woodson: A true leader and a phenomenal player
Aaron Rodgers revealed what made Woodson a great leader. Also, he joked about instances when he could see someone faking leadership to impress others.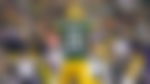 ADVERTISEMENT
Article continues below this ad
He continued, "Guys can always read through the forced leadership, the forced conversation. We used to joke sometimes when somebody is talking a lot before the game what he never does, we are like, 'he is probably mic'd up'. Charles knew what to say and when to say it and he was always the same guy. You know, he would treat a person with respect but he is gonna hold the guys accountable. I've learned a lot about leadership from him. Not only a great player, person but a phenomenal leader for us during that time. And he always knew how to get the guys to listen to him and to follow him."
Rodgers and Woodson were teammates at the Green Bay Packers between 2006 and 2012. The power couple helped the Packers to a Super Bowl triumph in 2010. Woodson recorded nine interceptions in 2009 and was crowned the Defensive Player of the Year. That year, he was also named the "First-Team All-Pro".