Hall of Famer Jim Gray Makes Delightful Suggestion to Honor John Madden
Published 12/31/2021, 7:17 AM EST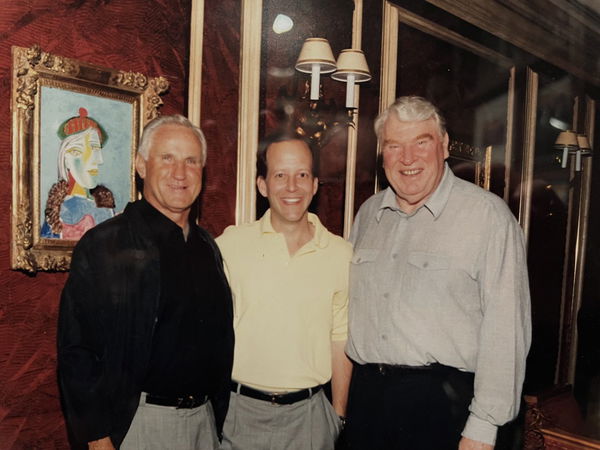 ---
---
ADVERTISEMENT
Article continues below this ad
Legendary Emmy-winning sportscaster Jim Gray recently came up with a beautiful tribute idea to honor the late great John Madden. Following the passing of one of the NFL's beloved icons in John Madden, Gray's idea has garnered a lot of support. On Thursday, the iconic voice of the NFL went online and suggested renaming of NFL's All-Pro to All-Madden honors.
ADVERTISEMENT
Article continues below this ad
Madden, 85, was one of the legendary sportscasters in the 1980s who blurs the lines between the NFL and its millions of viewers. Most of his fans remember sitting at home listening to his play-by-play narration of the action on NFL match days. He roped in the younger viewer dynamic to watch the NFL closely through his 1988 Madden NFL games.
Madden's concept of All-Madden teams was an esteemed recognition of the NFL's toughest and roughest. The best of the best of the league considers being part of his team as their career's highest accolades. A respected figure within the NFL community, Madden's word held more value for an NFL athlete than most NFL legends.
A John Madden tribute for the ages
The Madden NFL franchise games also coded an "All-Madden" difficulty level for challenging the best players around the globe. Now, with John's demise, Gray calling for renaming All-Pro honors should be a certain and honorable proposal. The term All-Madden holds high prestige for any coach or player associated with the NFL.
Only someone with Jim Gray's CV can properly justify the need for bringing such a change. One of the most respected voices besides Madden himself, Gray has been inducted in both the Boxing and Basketball Hall of Fames.
A sportscaster as well-rounded as Jim Gray, don't come around as much as fans will ever realize. He has won 12 National Emmy Awards while also receiving the Sports Reporter of the Year thrice by the American Sportscasters Association (ASA).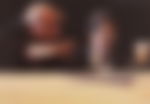 A reputed and respected voice of some of the top broadcasters in American Sports, his ideas call for immediate address. The NFL has got a history of honoring legendary figures like Vince Lombardi and Walter Payton with their prestigious trophies. Madden does qualify for similar consideration as someone who NFL commissioner Roger Goodell was quoted claiming, "He was football".
Social media reactions on "All-Madden" Recommendation
Jim Gray's tweet raised an interesting yet mixed bag of responses from different NFL fans on Twitter.
Love Madden but to put his contributions to the game to the greatness that was Walter and Lombardi is quite a stretch. Did he make it more entertaining? sure. Did he make it a larger commercial success heck ya But not a football legend!

— BeABlessing (@Give2and4TheCLE) December 30, 2021
ADVERTISEMENT
Article continues below this ad
While some others were more supportive and aware of his impact on the modern NFL players and coaches.
The NBA changed the name of their title in 1984 to the Larry O'Brien trophy. More NFL fans today recognize John Madden more than Vince Lombardi. Madden has meant more to the game of football ftom a wider range than any person in this or last century. Madden Superbowl Trophy.

— High_Octane (@Big_D_Surfin) December 30, 2021
ADVERTISEMENT
Article continues below this ad
Do you think the NFL and Roger Goodell will welcome this honorable recommendation? Let us know down in the comments section below. Until then, "BOOM!" is all we need to immortalize the legend of John Madden.
Watch Stories: Historic Achievements of the Legendary John Madden