Hall of Famer Michael Irvin Makes a Bizarre Jeff Bezos Prediction Flying Aaron Rodgers Out of the Green Bay Packers
Published 11/04/2022, 3:36 AM EDT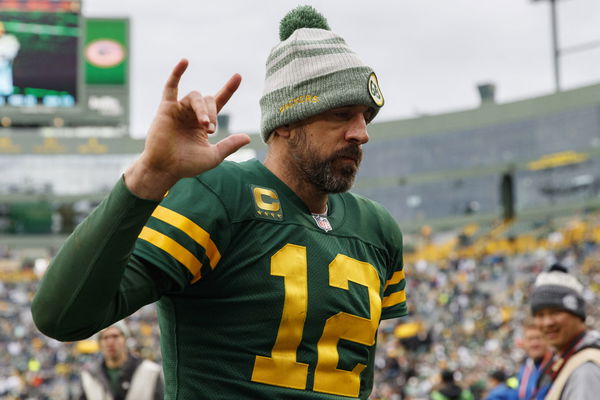 Aaron Rodgers and the Green Bay Packers are having a bad season. The Packers have lost their last four regular season games and Rodgers is going through an offensive scarcity at Wisconsin. Former Cowboy Michael Irvin thinks there might be a way out for Rodgers and it doesn't have anything to do with Green Bay.
Last week, owner of the Washington Commanders, Dan Snyder, announced the potential sale of the Commanders. The owner got in touch with Bank of America Securities to underwrite the sale. Former Cowboys HOF-er Michael Irvin predicts the new owners of the Commanders and how it could potentially change the course of Aaron Rodgers' career.
ADVERTISEMENT
Article continues below this ad
So how did Jeff Bezos enter the NFL owner conversation?
According to Irvin, billionaire Jeff Bezos is the frontrunner to buy the Commanders. Experts think this will create a conflict of interest since Amazon Prime Video is also the official broadcaster of Thursday Night Football. The speculations started after the Amazon man was spotted watching the Chiefs vs Chargers matchup last month along with NFL commissioner Robert Goodell. Irvin thinks the signs point to Bezos since the billionaire also owns the Washington Post.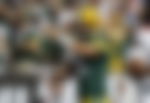 Rumors also emerged that Jeff Bezos plans to buy the Washington Commanders in partnership with Hip-Hop producer Jay-Z. This didn't shock the fans since Jay-Z's Roc Nation has already partnered with the NFL for Super Bowl halftime shows. Michael Irvin likes this idea of having a black team owner in the NFL and said, "That would be great, and we've talked about a lot of things and inclusiveness and diversity within the NFL. That would be a hell of a sign if that was to happen."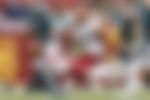 The Washington Commanders are valued at $5.6 billion. Irvin is confident that Bezos' first move after taking over Washington is to bring in Green Bay Packers quarterback, Aaron Rodgers. "Give it a year or two. Aaron will be in Washington," the 3x Super Bowl champion said.
ADVERTISEMENT
Article continues below this ad
Is Washington the next destination for Aaron Rodgers?
Aaron Rodgers is out of offensive options after the departure of wide receiver Davante Adams. Green Bay also didn't make a splash at the trade deadline to strengthen their position. The Packers are currently 3-5 and sit at second place in the NFC North division behind the Minnesota Vikings.
ADVERTISEMENT
Article continues below this ad
ALSO WATCH: Danica Patrick snubbed her then boyfriend Aaron Rodgers in a battle of monikers
The Washington Commanders currently sit at the bottom of the NFC East division. However, they have a better record than Aaron Rodgers' Packers. Commanders are 4-4 and with Rodgers leading the offense, Washington can make a playoff run in one of the toughest divisions in the league with the Eagles, Cowboys and the Giants. Do you think Jeff Bezos can land Rodgers and script a Commanders comeback?