Hardcore New England Fan Bill Burr Roasted Tom Brady For His Age: "It Looked Like Somebody Threw a Dead Body Out of a Car"
Published 05/25/2022, 6:00 AM EDT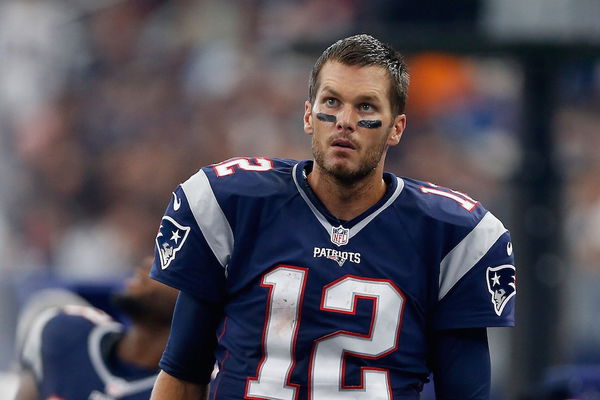 Tom Brady is referred to as one of the greatest quarterbacks. However, there have been various instances in the past where the GOAT fumbled his moves. One of them was Brady's trick play pass at Super Bowl LII. It was nearly pulled off until he missed the catch. Fans were upset after the incident, as was the famous comedian & hardcore Patriots fan Bill Burr who came forward to roast the then 40-year-old Brady through the Connan Show.
ADVERTISEMENT
Article continues below this ad
Burr is a frequent guest on the TBS talk hosted by Conan O'Brien. Just a night after the Super Bowl, the comedian marked his appearance on the show and discussed various funny things, including the Brady incident, which caught the most attention. O'Brien and Burr are hardcore New England fans. They couldn't resist their emotions.
ADVERTISEMENT
Article continues below this ad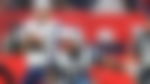 Out of frustration and disappointment, Burr took a dig at Brady's age and the mishap the fans witnessed while the Patriots were executing the trick play that night. "You know what was funny, on that play you actually saw his age," Burr said on the show. "When he stands in the pocket, he looks 25. The second he starts running it's like 'dude, I could D this guy up. Like did you see last year, when he threw that pick-six? When he dove to tackle that guy, it looked like somebody threw a dead body out of a car." he added to his rants.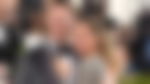 It was indeed a close shot after the wide receiver Danny Amendola executed the brilliant pass on a second-quarter trick play. However, Brady couldn't reach the ball, nor did he dive. It just passed through the tip of his fingers, disappointing many Patriots fans present on and off the stadium.
Rants weren't just restricted to Tom Brady, he even dragged Cris Collinsworth
ADVERTISEMENT
Article continues below this ad
Burr's conversation with O'Brien went even more hilarious after he took a shot at the NBC commentator, Cris Collinsworth. "And then they had that trick play with Nick Foles, and Collinsworth just kept talking… 'that might have been the most unbelievable trick play I've ever…!" Burr said.
"The Patriots just ran that play! They're acting as they've never seen it before." he quoted hilariously. The 53-year-old also explained how he reacted to the loss by staying at home & far away from social media attention. He said he would close his curtains and won't smile coming out the next day on TV. The disappointment was visible on his face. However, in the end, it's all about playing the game.
ADVERTISEMENT
Article continues below this ad
Even though the Patriots lost, Tom Brady added some records to his legacy. He became the oldest QB to win MVP in NFL history that season. He threw for 4,577 yards and 32 touchdowns. It was Brady's eighth Super Bowl appearance.
Watch This Story – Tom Brady Spills His Secret to Stay Healthy; Shares 6 Simple Steps