'Have a Ton of Respect for Him' – Patrick Mahomes Backtracks on Recent Comments Targeted at Justin Herbert
Published 07/14/2021, 9:54 AM EDT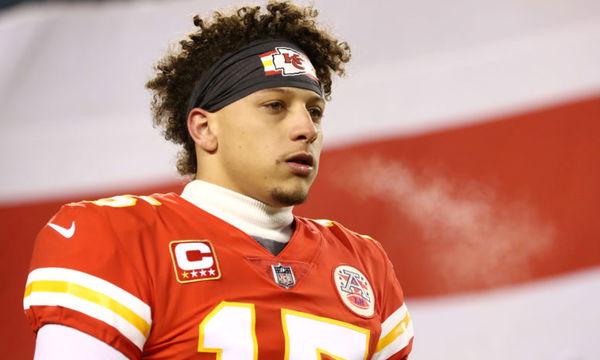 ---
---
Patrick Mahomes is pegged to be the next great quarterback of the NFL. Winning the MVP award in 2018 and a Super Bowl before turning 25, the QB has a bright future ahead of him. 
ADVERTISEMENT
Article continues below this ad
On and off the field, Mahomes is known for his playful and joyous attitude. Hardly known for talking trash, the QB lets his play do the talking. 
But even Patrick Mahomes couldn't help but take a jibe at LA Chargers young QB Justin Herbert. Herbert was drafted by the Chargers franchise to replace veteran QB, Phillip Rivers. And so far, he's exceeded expectations. 
ADVERTISEMENT
Article continues below this ad
 In his debut campaign, Herbert registered 31 passing touchdowns, an all-time rookie record. His performances also saw him bag the 2020 NFL Offensive Rookie of the Year award, pipping Minnesota wideout Justin Jefferson. 
Herbert's growing influence is obviously a cause of concern for the Kansas City Chiefs who belong to the same AFC West division. So when Patrick Mahomes was told by a fan to watch out for Herbert, the QB had a pretty straightforward response — "I'll see it when I believe it."  
Patrick Mahomes clarifies jibe wasn't aimed at Justin Herbert
Speaking to USA Today, Patrick Mahomes clarified that his comments had been taken out of place. While he acknowledged that it was a jibe, it wasn't aimed at Justin Herbet, but rather some fans.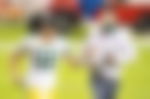 "Yeah, I think it got taken out of context," Mahomes said. "I was talking some trash to all those Raiders and Broncos and Chargers fans out there. I have a ton of respect for him as a player."
ADVERTISEMENT
Article continues below this ad
The Chiefs QB further lauded Herbert for his incredible showing in his debut campaign. Breaking the previous touchdown total set by Baker Mayfield, Herbert has written his name into the history books.  
"For him to come out in Year 1 and play at that level is a special thing," he said. "Not a lot of guys can do it. And I know I'll have a lot of tough games against him in the future… I have a ton of respect for him, as a guy and a player."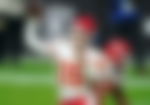 The two are indeed set to face off against each other multiple times in the future. Belonging to the same division, the Mahomes v Herbert duel is one that NFL fans should definitely watch out for in the years to come.  
ADVERTISEMENT
Article continues below this ad