'Haven't Talked at All'- Rob Gronkowski Talks About His Relationship With Bill Belichick Since Trade
Published 05/12/2021, 7:37 AM EDT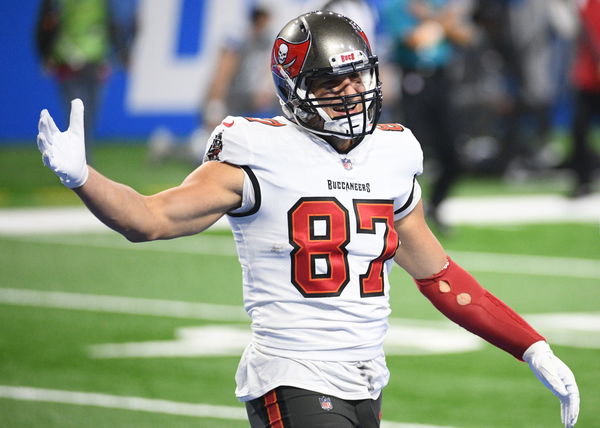 ---
---
Two former New England Patriots players had contrasting fortunes to their former franchise in 2020. Winning Super Bowl LV, Tom Brady and Rob Gronkowski added yet another ring to their resume.
ADVERTISEMENT
Article continues below this ad
The Patriots, on the other hand, had their worst season in over a decade. Failing to make the Playoffs for the first time in 13 years, the franchise ended the season with a 7-9 losing record. 
This was also the first season when Brady and Gronk padded up for a team apart from the Patriots. While Brady was let go off as a free agent, Gronk's departure was a bit more complicated. 
ADVERTISEMENT
Article continues below this ad
The tight end had announced his retirement early in 2019. He later went on to say that an apparent trade with the Detroit Lions was in the works, prompting him to call it quits.
The tight end, however, returned a year later to pad up for Brady's new team, the Tampa Bay Buccaneers. This meant that the tight end had to force through a trade deal. 
While Gronk won his 4th Super Bowl, the New England Patriots were left with just a 4th-round draft pick. So understandably, all of this might not have sat well with Patriots Head Coach and GM Bill Belichick. 
Rob Gronkowski maintains all is fine
Appearing on the "Greeny" podcast, Gronkowski talked about his relationship with Belichick over the years and how his former coach had molded him over the years.
"It's always been a great relationship actually, and I'm super blessed just to have the nine years that I had there, big time," Gronkowski said. "I've learned so much throughout my time there. But I would say the relationship is fine," he added. While Gronk maintains his relationship with Belichick is fine, his next comment did little to support his claim. 
ADVERTISEMENT
Article continues below this ad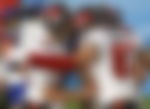 "I mean, I really haven't talked to (Belichick) at all since I've been traded to the Tampa Bay Bucs. But if I see him in the streets. If I see him out at an event, wherever it is, I have absolutely no problem with him."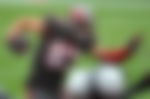 ADVERTISEMENT
Article continues below this ad
While Gronk seems to have no problem about reconnecting with Belichick, one doesn't know if Belichick would feel the same way. After all, the student becoming the master must be something that the master loathes.