HC Todd Bowles Showed Lack of Faith in 45-Year-Old Tom Brady During Bucs' Crushing Loss to Cleveland: "It Could Have Been an Interception"
Published 11/29/2022, 1:00 PM EST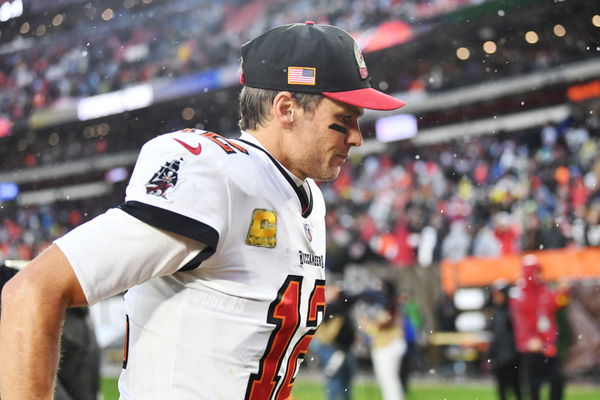 Tom Brady and Tampa Bay are once again a below .500 team in the NFL this season after Sunday night's shocking loss to the Cleveland Browns at the FirstEnergy Stadium. This brings to an end, Tampa Bay Buccaneers' two-game winning streak. However, after Sunday's game, head coach Todd Bowles was at the center of criticism after a loophole in his offensive strategy.
In the post-match conference after SNF's loss at Cleveland, Todd Bowles faced multiple questions about his lack of timeout calls in the final seconds of the game. Tampa Bay had three timeouts left in the game with under a minute to go when the Browns leveled the score. However, HC Bowles didn't take any timeouts and eventually left no time for Tom Brady to engineer the last-minute comeback.
ADVERTISEMENT
Article continues below this ad
The former defensive backs coach and the ex-HC of the New York Jets stood behind his decision to flush the final offensive drive of the game. And his reasoning has shocked many NFL experts and former players. Todd Bowles didn't call a timeout because he didn't want his quarterback Tom Brady to throw an interception. TB12 has only 2 interceptions this NFL season after Week 12.
Tom Brady couldn't engineer a comeback without his HC's full faith
ADVERTISEMENT
Article continues below this ad
The Tampa Bay Buccaneers led 17-10, going into the two-minute warning of the game. However, Brady's former backup QB from the New England Patriots, Jacoby Brissett, spoiled Tom Brady's plans when he connected with Cleveland Browns tight end David Njoku for one of the plays of the season. The GOAT had not lost after leading by 7 or more points with less than 2 minutes to go in 218 straight regular season games. That historic streak came to an end on Sunday's 23-17 loss.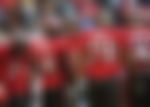 Brady and his offense started the last drive with less than 30 seconds to go. And even though WR Julio Jones caught a 26-yard pass from TB12, the Bucs only had 8 seconds left to make a play. However, they could have had around 25 seconds if their head coach called the timeout. Todd Bowles explained himself. "Or it could have been an interception as well. We said if we didn't get yards on the first down in the first play, we wouldn't call a timeout. We felt better going into overtime. So I didn't do it," Bowles said.
ADVERTISEMENT
Article continues below this ad
WATCH STORY: This blonde bombshell wants Tom Brady not for his money but his work ethic
Whether Todd Bowles' defensive background influenced his decisions and cost the Buccaneers, the victory is uncertain. "Tom Brady hasn't thrown a single interception in the 4th quarter/OT of a tie game in over a decade," NFL analyst Warren Sharpe tweeted. However, fans will definitely get to revisit Todd's play calling when Tom Brady and the Bucs host their divisional rivals, the 4-8 New Orleans Saints, on Sunday.
Edited By: Gurjyot Singh Dadial