'He Ain't Budging' – Brett Favre Feels Aaron Rodgers May Have Played His Last Snap as a Packer
Published 05/05/2021, 2:32 PM EDT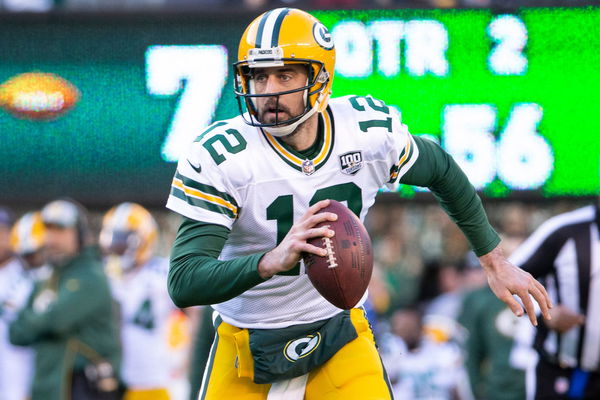 ---
---
The Aaron Rodgers – Green Bay Packers saga seems to take a new turn each day. And now multiple former NFL players have jumped in, giving their opinions regarding the matter.
ADVERTISEMENT
Article continues below this ad
One former player believes he knows Aaron Rodgers better than most others. And that is legendary Packers QB, Brett Favre. Favre, a 2-time Super Bowl winner and NFL Hall of Famer spent 16 seasons with the Green Bay Packers. 
The franchise eventually moved on from Favre by giving Aaron Rodgers his first start, three seasons after drafting him in 2005. The two shared a strained relationship at first but have reportedly become close friends since then.
ADVERTISEMENT
Article continues below this ad
Aaron Rodgers is a stubborn one
During the "Bolling with Favre" podcast, the former Packers QB said that by going by how he knows Aaron Rodgers, it's unlikely the QB is going to budge from his stance.
"Knowing Aaron, and I think I know him fairly well. If he has a grudge, whether it be against the organization or a player, arch-rival, family, or friends, he ain't budging," said Favre.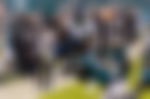 "I don't see him coming back and saying — if this is not resolved, however, whatever the issue is — if it's not resolved, or even if it's resolved but he feels like they have one up on him, he ain't gonna play."
Favre said that he expects Aaron Rodgers to sit out and not worry about losing out on his contract money.  
"Knowing Aaron, he would sit. Now, he would forego a lot of money, but he's also got a lot of money."
Favre said that given their relationship, the two have indeed talked about the situation. "Aaron and I have a great relationship, and we talked about it," Favre said. "Obviously, he's a little disappointed."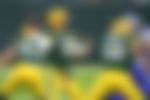 The former quarterback also referenced a conversation he had with Rodgers recently where he asked weird it has been for him. 
ADVERTISEMENT
Article continues below this ad
"Aaron, do you ever look around and say, 'I feel like the odd man out? And he said, 'Yeah."
With Aaron Rodgers yet to make a public statement regarding the scenario, do you think the quarterback will ever play a snap as a Packer again?
ADVERTISEMENT
Article continues below this ad
READ MORE: Kyle Shanahan Talks About the Time When Washington Missed Out on Drafting Russell Wilson