'He Got Dinged' – Green Bay Packers Head Coach Matt LaFleur Gives His Verdict on Jordan Love's NFL Debut
Published 08/15/2021, 10:19 AM EDT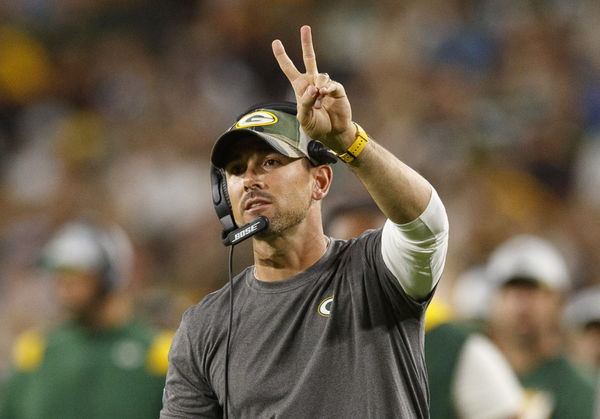 ---
---
The Green Bay Packers raised quite a few eyebrows in the NFL Draft last season by picking quarterback Jordan Love with their first-round pick. With Aaron Rodgers already on their roster, the move to draft a quarterback instead of acquiring a wide receiver was frowned upon by many. 
ADVERTISEMENT
Article continues below this ad
With Aaron Rodgers putting on an MVP display in 2020, the Packers were forced to keep Love on the bench throughout the season. And much of the same is expected in 2021.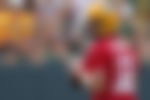 While Rodgers was close to calling it quits, the quarterback has returned to play at least another season for the Packers. But the alarm bells are ringing. With a trade involving Aaron Rodgers very much a possibility, the franchise is making sure Jordan Love is ready to take over whenever needed. 
ADVERTISEMENT
Article continues below this ad
And finally, after a season of being a benchwarmer, Jordan Love was given his first NFL start, albeit in a preseason game. The quarterback played till halftime and garnered some mixed reviews. But what did Head Coach Matt LaFleur have to say about the young QB's debut outing?
Green Bay Packers see positives in Jordan Love debut
The Green Bay Packers took on the Houston Texans in their first preseason game of the season. Jordan Love got the first start of his Packers career but his debut was short-lived.
Strip-sacked in the second quarter of the tie, the quarterback didn't feature in the second half. But that was all that LaFleur needed to see from his young QB.
"He kind of got dinged on that strip-sack, so we just thought it was best to let him rest the second half," LaFleur said while addressing the media.
While the side lost to the Texans 26-7, LaFleur definitely ended up seeing some positives from Love's debut outing. 
ADVERTISEMENT
Article continues below this ad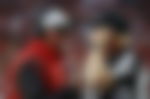 "I thought there was a lot of good things he did. He made really solid decisions. There were a couple of balls he gotta let it rip a little more, and not try to aim it. But overall, just the command, getting in and out of the huddle, it was a pretty clean operation, which was a positive," LaFleur said.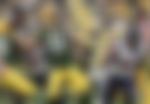 Love completed 12 of his 17 attempted passes and racked up 122 yards and a touchdown in the process. The quarterback ended the night with a solid passer rating of 110.4.
ADVERTISEMENT
Article continues below this ad
While Love's showing wasn't anything spectacular it definitely was solid. And with plenty of time to grow, the Packers can breathe easy knowing they have a competent QB in Jordan Love to take over.