"He Has the 'It' Factor": Legendary WR Chad Johnson Likens This Second Year QB to Superstar Patrick Mahomes
Published 08/05/2022, 4:30 PM EDT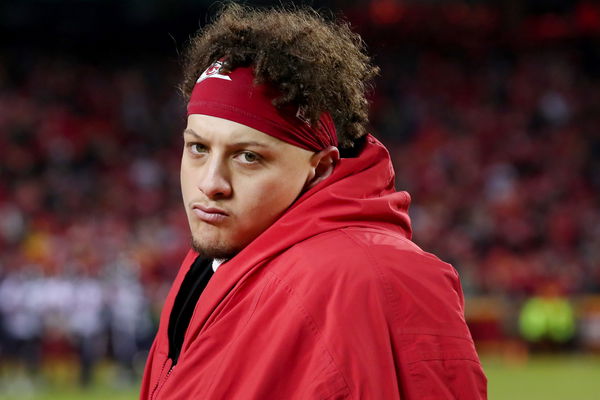 Chad Johnson is an NFL legend. He has in-depth knowledge about the sport and the players. Recently, he made a bold comparison between a second-year quarterback and Patrick Mahomes.
 In the NFL, Mahomes is considered one of the best, if not the best, quarterbacks. Johnson claimed that Zach Wilson, the quarterback of the New York Jets, was similar to Patrick Mahomes.
ADVERTISEMENT
Article continues below this ad
Few would agree with this take by Chad Johnson. However, Johnson saw some similarities. While talking about the similarities, Johnson said, "Zach is extremely good, He has the 'it' factor – very Patrick Mahomes-ish. I'm not saying he's Patrick Mahomes, but you watch his mechanics, his throwing motion, the way he moves, he's very Patrick Mahomes-ish. So I became a fan."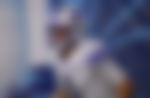 He added, "Zach Wilson is gonna flourish; he's gonna flourish in New York. It's all about (Jets head coach Robert) Saleh … getting the right pieces around him. He and Elijah Moore, this year, they gonna create magic."
Chad Johnson's comments about Wilson will be music to the ears of the New York Jets fans. The Jets' fans believe that Wilson is their franchise quarterback, and he showed glimpses of it in his rookie season. With the Jets getting stronger in the offseason, this upcoming season could be a breakout year for Zach Wilson.
Emulating Patrick Mahomes' success won't be easy for Zach Wilson
ADVERTISEMENT
Article continues below this ad
Even though Chad Johnson saw glimpses of Patrick Mahomes in Wilson, that doesn't mean that the Jets quarterback will be like Mahomes. Wilson has a very high hill to climb if he wants his career to be somewhat close to Mahomes'.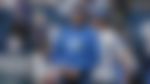 Patrick Mahomes didn't play in his rookie season. But, he took the whole league by storm in his second year. He won the Super Bowl in his third season in the NFL, which is a remarkable achievement. It will undoubtedly be tough for Wilson to achieve something like it.
ADVERTISEMENT
Article continues below this ad
On Wilson's part, Mahomes had a much better situation than him. As a result, it will take some time for the Jets to build, but Wilson needs to assure them he is the one. Otherwise, next year's NFL Draft could force them to make a tough decision.
Watch This Story: NFL Wants To Punish Deshaun Watson With Such Severity That Cleveland Browns Will Be The One's Who Will Suffer The Most