'He Is A Master': Ravens Coach Singles Out Lamar Jackson's Attribute That Separates Him From Other Elite QBs Amidst Contract Uncertainty
Published 06/20/2022, 8:00 AM EDT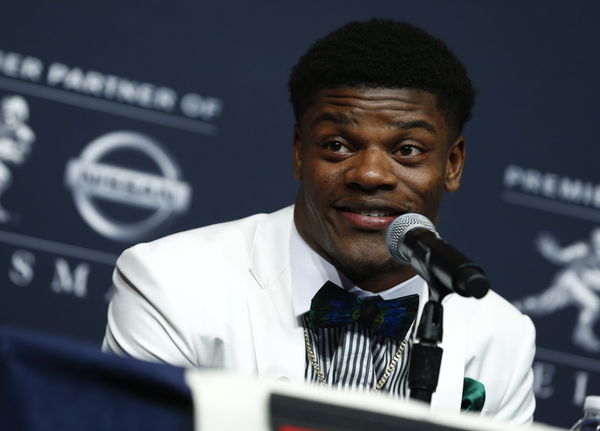 Lamar Jackson has recently been under fire and criticism for missing the voluntary OTAs. However, he cleared the noise by being present at the mandatory minicamp. Moreover, as his rookie contract is set to expire after this season; analysts wonder what this means in terms of his gameplay. Consequently, Ravens' coach James Urban claims; that Jackson is the master of ignoring outside distractions.
Urban remarked, "We've always had this mentality when we come to this building; when you walk through the doors of The Castle here in this beautiful facility, we go to work. When we walk out onto the field, it's time to work."
ADVERTISEMENT
Article continues below this ad
Further, commenting on Lamar Jackson's ability to ignore the outside noise, he said, "We don't worry about the outside distractions. He is a master of that. He is tremendously good at focusing on the task at hand. When we're in meetings, that's the task. Or when we're on the field, that's the task."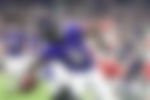 Contract negotiations and what does the future look like for star Ravens QB Lamar Jackson
At present, the Ravens QB is in his last season on his rookie contract. However, he doesn't have an agent. Moreover, one of the positives of having an agent is that it makes the player more focused on the field, rather than being engaged in trade and contract negotiations.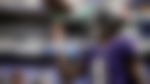 Although the Ravens' coach, James Urban, feels that Jackson is a master of ignoring outside noise, hiring an agent will definitely reduce Lamar's burden of handling any contract talks with the Ravens.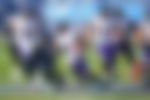 With the next season being around the corner, Jackson is healthy and feels good about his game. In a press conference, he said, "I feel better than 2019. I'll say that. I'm very eager. I'm very eager!" The Baltimore Ravens hope the QB extends his contract, considering he has cemented his position in the starting lineup.
Watch This Story: Top 5 NFL fantasy football seasons of all time, Patrick Mahomes, Christian Mccaffrey, Lamar Jackson