'He is Very Sensitive'- NFL Analyst Believes Packers Could Use Fan Sentiment to Woo Aaron Rodgers Back
Published 05/09/2021, 1:07 PM EDT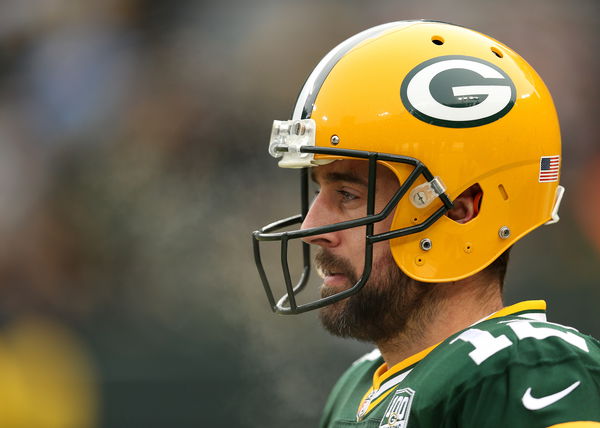 ---
---
The Green Bay Packers and their star quarterback Aaron Rodgers are at a crossroads. The 2020 NFL MVP winning quarterback wants out, while the franchise is reluctant to initiate a trade. 
ADVERTISEMENT
Article continues below this ad
With the Green Bay Packers doing little to nothing to reassure Rodgers of his future at Lambeau Field, the quarterback is reportedly not too keen on returning for the green and yellow.
Rodgers is a 3-time NFL MVP and the last QB to guide the franchise to a Super Bowl. Thus possibly losing out a player of his caliber comes as devastating news to the Packers faithful. 
ADVERTISEMENT
Article continues below this ad
But one NFL analyst believes that it is the sentiment of the fans that the Packers could use as leverage to try to bring Rodgers back for 2021. 
Aaron Rodgers doesn't want to go down as a villain  
Appearing on the Rich Eisen Show, NFL analyst Mike Florio talked about the earlier stated proposition.  
"I think what they're banking on is Rogers' intense desire to not be hated by Packers fans. I think that's why they're taking a hard line," said Florio.
Florio said that Rodgers is unlikely to choose the path of his predecessor Brett Favre. Favre was adored by Packers fans until he pushed to leave the franchise after spending 16 years with them.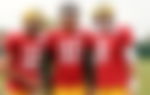 "That's why they're confident he's gonna find a way to save face and show up… Because if he doesn't show up, he automatically becomes Brett Favre when they hated Brett Favre." 
Given that there already are rumbles of discontent among the Packers faithful, Florio said that the Packers know Rodgers well enough to know he wouldn't want to hurt Packers fans. 
ADVERTISEMENT
Article continues below this ad
"They're already starting to waver a little bit on Aaron Rodgers based on what's happened the last eight days. And I think the Packers read of Rogers and they know him better than anyone after 16 years. He does not want the fans to hate him. He is very sensitive." With Aaron Rodgers yet to publicly state his opinion regarding the matter, a lot of the news surrounding Rodgers relies on ifs and buts.
ADVERTISEMENT
Article continues below this ad
The thought of Aaron Rodgers stepping onto an NFL field in any color apart from the green and yellow of Green Bay is one that deviates from the normal. But with the way things stand, in 2021, it could definitely happen.