"He Really Looks Fractured" – Former NFL Star Comments on Antonio Brown Retirement
Published 07/22/2020, 4:16 PM EDT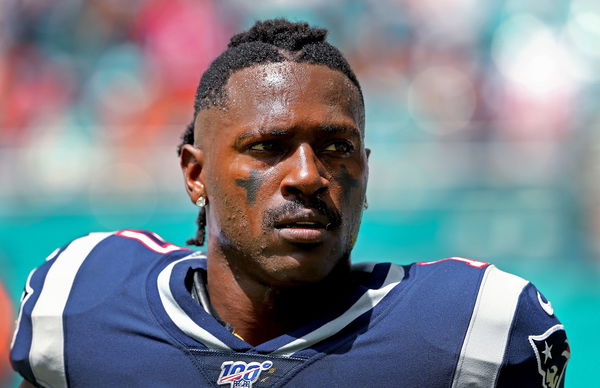 ---
---
As the 2020 NFL season approaches and players start reporting to their respective teams, Antonio Brown is sitting at home. The former Pittsburg Steelers wide receiver started the year as a free agent, and since then no team seemed interested in signing him. Maybe his recent out-of-line conduct is the reason teams don't want him on their squad. And, apparently, Brown got bored and might have just announced his retirement.
ADVERTISEMENT
Article continues below this ad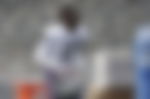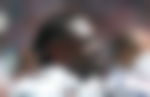 ADVERTISEMENT
Article continues below this ad
It's a tough time for Antonio Brown
A few days ago, Antonio posted a series of tweets where he indicated that he's walking away from the sport that was close to his heart. He also thanked his fans for supporting him throughout his sporting journey. In the end, he thanked God and bid farewell to football.
The retired defensive end Marcellus Wiley feels sorry for Brown. That's what he admitted during the live TV show, 'Speak For Yourself.'
The former Buffalo Bills star said, "It gets too far down to semantics, but I don't separate the two because the person comes before even the player. Understanding that in our profession, that they're looking at you as a player first. But the thing is, to be that player, you have to put that helmet on that person. So I'm gonna combine those and say I do feel sorry for him. I see him out here searching right now. And I wish he was soul searching. Because, soul searching will make you sit down, kinda still your environment, quiet down all of your actions, and really do some really inner reflections. I don't see that for him. I see from him more of searching for an identity. Searching for love, searching for a peace that he can't get."
NFL commissioner wanted Antonio Brown to behave
Wiley also commented on what the NFL commissioner, Roger Goodell might be thinking about Antonio. He continued, "Goodell is probably sitting there, knowing that teams are waiting, salivating to sign Antonio Brown as soon as he gets to suspension. But Roger Godell's like, 'I know what contrition looks like. And this ain't it. That rap album, that video I saw… that's not the look of a guy who's trying to walk back into the NFL. The shield. Not individual teams, the shield, that's not what we want to reflect and represent our brand.'"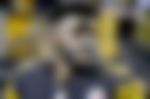 He further stated that Brown "looks fractured on the inside." The 45-year old said, "So now I see Antonio Brown right now, I see a guy who really looks fractured on the inside. That always thought he was the best person to this world when he was a wide receiver, not just a man, not just a father. So I look at a guy who is trying to go out there and figure out his way. And Goodell's like, 'help me, help you brother. If you want to come back to the NFL, I will give you a suspension, I will give you a timeline. As soon as I see you are willing to do the actual rehab at work. So, living with Tom Brady for a weekend then begging to go to Tampa … all of that is cool, but none of them can check the most important box. Are you ready? And as we have seen in our own careers, in our lives, mentoring other people, if they are not at their place where they are ready, no matter what you do to service them, they won't get over."
A promising career eclipsed by reckless behavior
ADVERTISEMENT
Article continues below this ad
In his last full season with the Steelers, Brown recorded 104 catches for 1,297 yards. He also registered 15 touchdowns, which was the best in that year's league.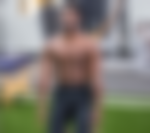 Brown has been a free agent since last September. It all began when the New England Patriots let him go after playing him in one game after allegations were made against the 32-year old regarding sexual assault and intimidating text messages. As soon as the Patriots cut him off, Brown tweeted that he wouldn't be playing football anymore. And now, his statement might have just come true. It is understood that even if another team signs him and Brown keeps playing, the NFL would ultimately suspend him because of the ongoing investigation against him. The League would not want to hamper its reputation because of any individual's misdeeds.
ADVERTISEMENT
Article continues below this ad
Personal life aside, Antonio Brown has been an exceptional player. He is a seven-time Pro Bowler along with being a four-time first-team All-Pro. But since 2018, Brown has played just the one game. In all probability, he would have wanted to get on the field this season. But from the looks of it, it seems that some dreams are not meant to be fulfilled.