"He Was Ducking": Colin Kaepernick Was Getting Called Out By This NFL Star For 'Hiding' Behind The Scenes After His National Anthem Protest
Published 06/22/2022, 11:30 AM EDT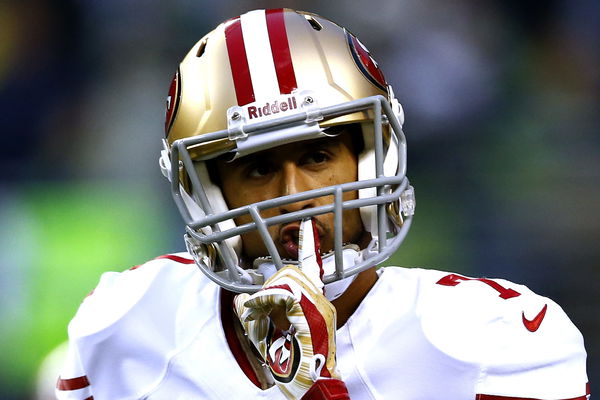 Colin Kaepernick has become an immortal figure. It is not because of his play-calling skills, as he left the league half a decade ago. It is because of his powerful gesture that halted his NFL career. There are several entities that support Kaep for his feats. However, it did not convince ex-Redskins CB Josh Norman.
Kap's tenure as a QB with the San Francisco 49ers was brief. The smooth operation was his responsibility as the quarterback. But the ascent of activist Colin Kaepernick and his decision to stand up for a cause got a lot of deliberation. He has now gained a reputation among the populace as a figure of inspiration.
ADVERTISEMENT
Article continues below this ad
Josh Norman wanted Colin Kaepernick to vocalize his support for social justice reform with the Players Coalition, an organization led by Eagles safety Malcolm Jenkins. The party needed good leadership. Kaepernick ducked them, and he did not want to talk with them.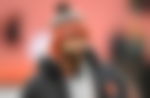 The former Redskins cornerback told The Washington Post, stating, "When he took a knee, everybody was in shock and everything, but when the bullets start flying, I was trying to figure out where he was at. He was ducking. When you're in the line of fire and the guys that are over here are trying to have a conversation to move stuff forward, he didn't want to have that conversation."
ADVERTISEMENT
Article continues below this ad
Colin Kaepernick and Eric Reid carried forward their silent protests until they had a fallout with the league. Reports also alleged that Jenkins expelled them from the coalition. However, Jenkins refuted that claim, claiming Kaep went for a casual alliance with the group.
Colin Kaepernick got solid advocacy from a veteran civil rights activist
Colin Kaepernick has had immense praise and support ever since he got out. With his role as the face of Nike and their advertising campaign, the former San Francisco 49ers QB found himself at the forefront. Moreover, Harry Edwards, a veteran civil rights activist, has laid out Kaep's resemblance to a global legend.
ADVERTISEMENT
Article continues below this ad
Activist Edwards compared Kaepernick to a well-known boxing figure. In an eight-word comparison, he contrasted the former 49ers QB with Muhammad Ali. In a New York Times interview, they quoted Edwards as saying, "He is the Muhammad Ali of this generation." Colin continues his activist deeds while keeping the line open for a pro-football return.
Watch This Story: What Does Aaron Rodgers Rumored New Girlfriend Blu of Earth Do For a Living?