'He Wouldn't Wear the Helmet': Former NFL GM Lists Grievances Against Troublemaker Antonio Brown
Published 04/30/2022, 7:30 AM EDT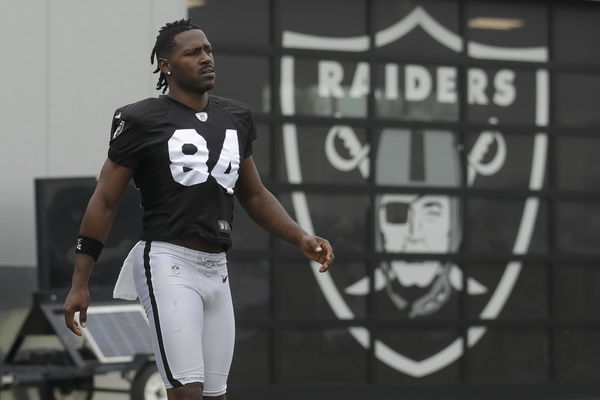 Antonio Brown has always been troublesome. It has never been easy for people to work with him. Before he left the Buccaneers high and dry in the middle of a game, Brown was a part of the then Oakland Raiders for a little while. There were problems caused by the athlete that made the franchise release him before he could even play a game in their uniform.  
The former Raiders general manager Mike Mayock shares how difficult it has been working with Brown. Back in 2019, the Raiders and Brown saga was the talk of the town. From his entry to his exit, the WR made headlines, probably not for the right reasons. 
ADVERTISEMENT
Article continues below this ad
Antonio Brown with the Raiders
Antonio Brown joined the Oakland Raiders in 2019. His stay was quick because they released Brown before the season kicked off. The wide receiver started his career with the Pittsburgh Steelers in 2010. He was picked in the sixth round of the 2010 NFL draft. After spending eight years with the franchise, the athlete wanted a change, so he went to Oakland.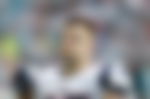 Brown was well received by the franchise. The seven-time Pro Bowl was a welcome addition to the squad at the time. The fans were excited to see him run down the flank and score some touchdowns. Everything looked good for the 2019 season. For the first few months, the franchise was excited to have the ex-Steelers receiver on board. They signed him for $50.1 million to a three-year deal. He was guaranteed $30.1 million. Things did not go as planned, however. Soon, everything went south, and Brown was out. 
Mike Mayock opens up about working with Brown
ADVERTISEMENT
Article continues below this ad
Recently, the ex-Raiders general manager Mike Mayock appeared on The Doug Gottlieb Show. He talked about how difficult it was working with Antonio Brown. He said, "I probably have a few, but I think the hardest thing for me was when we traded for Antonio Brown going into my first season. And on paper, it looked good. We gave up a third-round pick and a fifth-round pick to get an All-Pro wideout." Just like the fans, even the GM thought it was a good deal. 
On this day last year: Antonio Brown told the #Raiders he wouldn't play football unless he's allowed to wear his old helmet.

And that's when the Antonio Brown saga started…

— Ari Meirov (@MySportsUpdate) August 9, 2020
ADVERTISEMENT
Article continues below this ad
Mayock described the issues of working with Brown. "Antonio, who came back, and he wouldn't wear the helmet. He had a big helmet issue, and then he burned his feet in a cryogenic chamber or something, and he couldn't practice. And then he left camp." The loss of Brown did not affect the franchise. They drafted a bunch of young guys and had a decent season. 
Watch This Story: Brittany Matthews Provides Insight Into Her Honeymoon With Chiefs Star Patrick Mahomes